Central Students Agree; "Uptown Funk" was Billboard's Top Song of 2015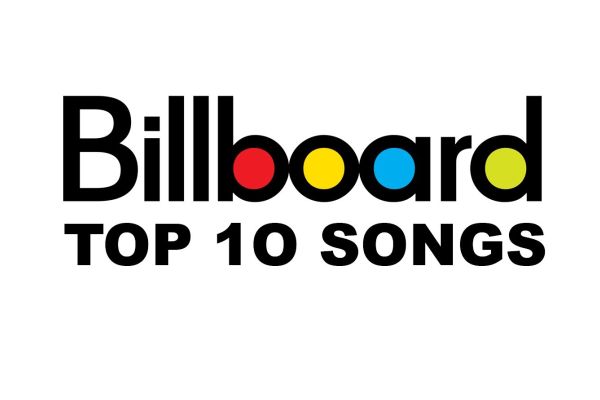 Hang on for a minute...we're trying to find some more stories you might like.
2015 was one of the biggest years for music in history. Several artists made comebacks, such as Taylor Swift, Adele, and Nick Jonas, while some groups suffered breakups, such as One Direction. However, every time you listen to the radio, there's still a song that everyone loves and sings along to, but, as always, there are songs that are far more successful than others. Billboard has made that final list.
Ringing in at number one was "Uptown Funk" by Mark Ronson featuring Bruno Mars, followed by "Thinking Out Loud" by Ed Sheeran, "See You Again" by Wiz Khalifa featuring Charlie Puth, "Trap Queen" by Fetty Wap, "Sugar" by Maroon 5, "Shut Up and Dance" by Walk The Moon, "Blank Space" by Taylor Swift, "Watch Me" by Silento, "Earned It" by The Weeknd, and last but not least, "The Hills", also by The Weeknd. These songs were all hits, but there were conflicting opinions on if they were truly Top 10 list worthy.
"I think they are fairly accurate, of course, these are the only 10 songs you ever hear on the radio, right? If I had to make changes, I would probably not make "Uptown Funk" number one, because it was just pretty goofy,  annoying, and stupid," revealed Kymmy Stack, a junior at Central.
Billboard is an entertainment media band owned by The Hollywood Media Reporter Billboard Media Group. It publishes videos, opinions, reviews, and several other things, but is most known for its music charts, such as hot 100, tracking the most popular songs or artists of each year.
"I don't really listen to music that much, but out of the really popular songs I have heard about, [these songs] have been talked about a lot," stated Maggie Pedigo, a freshman at Central.
Billboard's charts have always been a controversial topic and a lot of the time, people disagree. It simply depends on who you are, and what you like.

About the Contributors
Matthew Davis, Assistant Editor
Hi! I am Matthew, and I am a Senior here at Central. I am a member of the Central Sound marching, concert and jazz bands (award winning bands, btw!). I...