Students Honor Harper Lee With Silent Acts of Kindness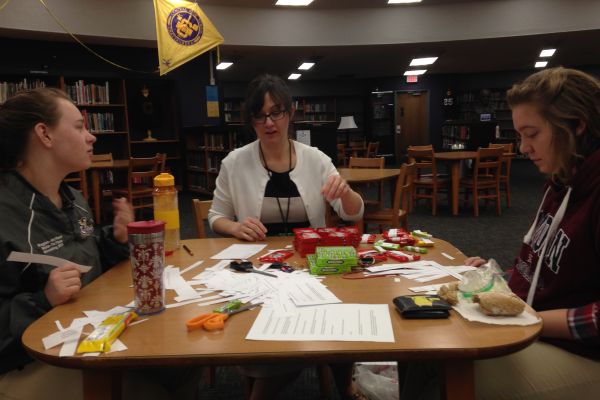 Central students, if they looked close enough, may have found hidden items that were planted around the school and in book bags. The chocolate bars and packs of gum are more than just snacks – they symbolize a simple and silent act of kindness, a theme prevalent throughout Harper Lee's To Kill a Mockingbird. 
Lee passed away Friday, February 19th. Her Pulitzer Prize-winning novel is about more than a young girl growing up in the south. The staff and students at Central High School have been inspired by the character Boo Radley, a recluse who showed kindness to the main characters, Scout and Jem, throughout the novel.
One line from the classic novel reads, "Boo was our neighbor. He gave us two soap dolls, a broken watch and chain, a pair of good-luck pennies, and our lives."
The leader of the movement is Central High's own, Ms. Sally White, an English teacher who is deeply moved by the novel.
"I received so many text messages telling me that they were sorry for my loss. It was like my grandmother had died," White shared.
Ms. White, along with a small group of students, felt like the day of her passing should not be a 'normal day'. They wanted to honor her in the same way people release balloons or light candles. Popular quotes from the book were taped to the items. The group invites everyone to participate in their own way.
"Harper Lee showed us who we are, and, more importantly, who we can be. I miss her. This is in honor of a very private woman most of us never got to meet, but who knew us, all the same," White stated.
The participants were happy to honor such a significant person in the world of classic novels, and continue to pass on the legend that was Harper Lee.