Students Dance the Night Away at CDC Prom!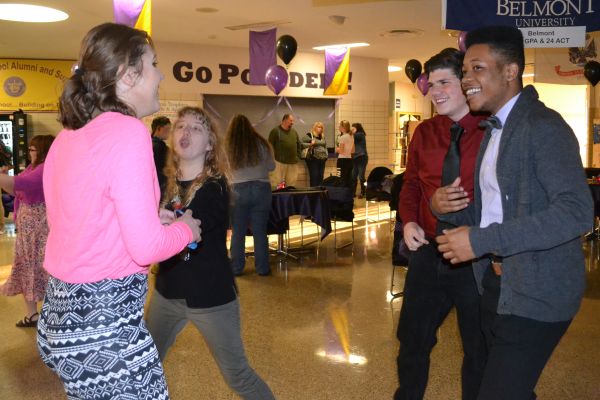 On February 26, students from Central High School put on their dancing shoes and hit the dance floor at the CDC Prom. Seniors are usually in charge of the event, but this time was a little different. This year, junior, Hannah Holmberg, took charge of organizing the event.
"I saw Sandrea and Madison do it last year and I thought it was a really good idea and the children deserved to have their own special night," shared Holmberg.
Holmberg, as well as many volunteers, spent hours gathering money for decorations and setting every thing up to make the night one the students would never forget.
"Usually, seniors do the prom for the C-Pod project, but the fact that Hannah did this all by herself was amazing," stated Julie Henderson, the head teacher of the CDC at Central.
"I danced so much and I had so much fun. These kids really deserve it, so I was happy to help," shared junior, Nikki Greene.
After hours of dancing, taking pictures, and getting to know each other, the dance ended a huge success for the kids. Over 30 CDC students from several different schools in Hamilton County attended the event.
"I had so much fun! I danced and sang and ate pizza. It was great," exclaimed a senior in the CDC class at Central, William Toney.
"I had a great time, the kids had a great time, and everyone I asked said they had a good time, so overall it was a huge success," concluded Holmberg.
Several students are interested in helping with the CDC prom for the upcoming school year and many of the CDC students who attended this year cannot wait to come back and dance the night away again!