Students Donate Blood to Help the Community!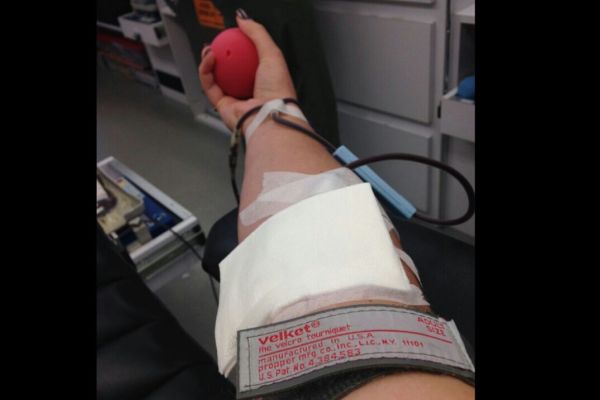 One way Chattanooga Central High School helps the community is by hosting a blood drive twice each year, one in the Fall and one in the Spring. Central's latest blood drive was last Thursday, March 3, and was run by Blood Assurance, one of the top blood banks in the region.
"I always help because being in ROTC, we are taught to be the best citizens possible, and I am always willing to help the school and Blood Assurance," shared senior Michalla Presley.
Blood assurance is a non-profit, full-service regional blood center that serves 51 counties and over 70 health care facilities in Tennessee, Georgia, Alabama, North Carolina, and Virginia. Their goal is to provide a safe and adequate supply of blood and blood components in a cost effective manner to patients in need.
"I have a love/hate relationship with giving blood. I don't really like the needles, but I'm glad to help people," expressed Miranda Spainhower, who donated for the second year in a row.
All donors must be 17, 16 with a parental consent form, and weigh a minimum of 110 pounds to be able to donate blood. Donors must also answer a series of questions before the process begins to ensure that the donated blood units are safe for the donor and the patient who will receive it.
With this blood drive, blood assurance collected blood from 171 people, 31 of which were first time donors. Each unit of blood can help a maximum of three people, meaning the blood collected can help up to 531 students. These numbers are a major improvement from the Fall blood drive and Central hopes these numbers will improve again next time!
There were also several students who were not able to donate due to high blood pressure and low iron count, as well as those who were ill, or recovering from being ill. Central and the Digest is proud of those students too.
Thank you to all of the students who came out and donated, or tried to donate, and the Digest encourages everyone who is eligible to come out next year to save lives!