Central Senior, Allie Nedeau, Wins 2016 Chattanooga Young Women of Distinction Award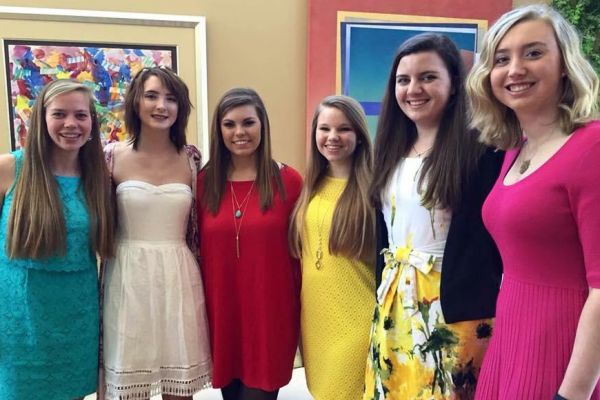 We all know one peer who goes above and beyond and is unrecognized for their humble work. The 31st Annual Chattanooga Women of Distinction Award honors ten women, along with six other young women, with the intention of shining the spotlight on their achievements and initiative they display in our community that otherwise would have been left unnoticed. One of the young women that will be recognized is Allie Nedeau, for her tremendous determination and hard-work throughout our area.
Allie Nedeau is among six other female high school seniors from across the Chattanooga area that will honored as a 2016 Young Woman of Distinction.
"I was really honored and humbled to receive the award. I was also excited to win it for Central High School," shared Nedeau.
The award luncheon will not only honor great work in our community, but will also serve as a fundraiser for the event's sponsor, the American Lung Association. Lung cancer is the number one fatal cancer found in women, but people of all genders are encouraged to donate and support the organization for research and awareness purposes.
"Money raised from the Women of Distinction Awards Luncheon helps fund medical research, advocacy and education, and helps ensure clean air and healthy lungs for all Tennesseans. On average, less than half of all women diagnosed with lung cancer will be alive one year after their diagnosis," explained Development Director of the American Lung Association in Tennessee, Shirley Cudabac.
Nedeau, who is both the President of the National Honors Society and Editor-in-Chief of the Central Digest, serves her community proud, no matter who is watching. Throughout her childhood and years at Central High School, Allie has many tough challenges and obstacles, however, she has not been stopped.
"[Allie] never complains. She goes above and beyond to make people comfortable, and she takes initiative when something needs to get done," stated senior guidance counselor Lindsey Ruggles.
Allie Nedeau, along with being extremely involved at Central High, is also involved throughout the community. She volunteers with the local Food Bank, and she is very much involved at her church.
"Unlike most awards, this honor does not just take good grades or sports participation to win. You also have to be a good person, that's why it means so much to me. I was shocked when I found out I was one of the recipients," proclaimed Nedeau.
Central High School and The Central Digest is extremely proud of Allie Nedeau for her accomplishments and hopes all students take charge to better their community, no matter who is watching.
About the Writer
Preston Fore, Editor-in-Chief
Hi! My name is Preston Fore. I am currently a senior at Central, and this year will be my fourth and final year on the Digest; I am very grateful to serve...