2016 Prom: A Night to Remember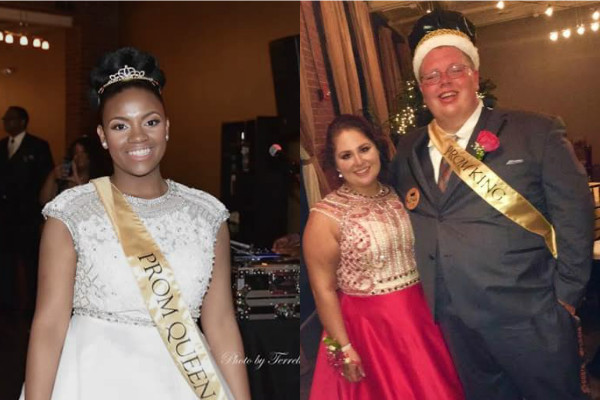 Prom is every high school student's dream, one of the most exciting events in a student's four years of school. Central High School's 2016 prom went above and beyond every student's expectations. The masquerade was held at The Mill downtown on Saturday, April 16th.  The event was beautiful, all thanks to Ms. Tina Cotreau, Central's 2015 dedicatory, who organized the dance.
Like every prom, there was a DJ – the music ranged from the classic 'Cotton Eyed Joe' to the more recent Drake song 'Hotline Bling'. Masks were provided not only as a decoration, but for students to wear.  A photo booth was set up in the corner where students could pose with their friends or dates. For the moments when students were not dancing, they could be found relaxing on couches while socializing and watching TV. One of the other highlight of the prom's arrangements was the ice cream bar, complete with a variety of toppings to choose from.
"You have to make your own fun. I secretly wanted ice cream because I thought it would be party-esque," Cotreau explained.
While ice cream alone is enough of a reason to celebrate, massive rounds of applause were given when the king and queen were announced. The titles were received by Ashby 'Butter Bean' Wilson and Timetrice Duckett, respectively.
"I was shocked. Usually I am not the one to win anything at all. I was drinking sweet tea and not really paying attention when my name was announced," Wilson shared.
Ironically, Duckett had a similar experience.
"I was sitting down, taking a break, and drinking sweet tea. I was talking to my friends when I heard my name called. I did not think anything of it until everyone was yelling my name. I was really excited and very humbled by it," expressed Duckett.
Organizing an event like prom is a ton of work. The only funding the committee receives is through ticket sales that act as a fundraiser for the class. Money is the biggest issue, but other problems arise, like having certain venue restrictions.
Students would all agree, Central's 2016 prom was a night to remember.