Central High School's Class Rings Continue to Embrace Students' Personalities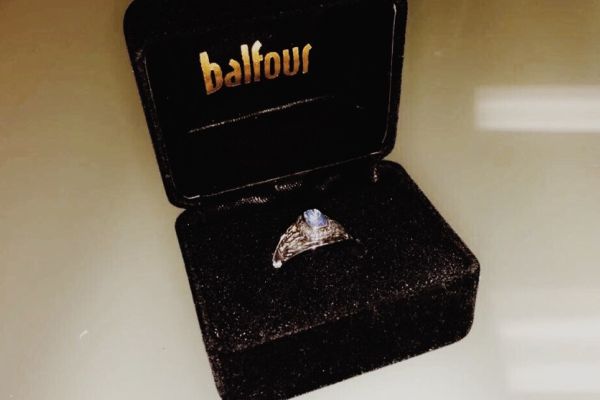 (B)ring it on because class rings are in! This past year Balfour has not had any issues with delivering the best of the best class rings to Central High School. Students throughout the school are extremely excited about their rings and hope to keep them close for a very long time.
"I wear my ring almost everyday, and I do want to keep it close to me always. It's something very personal to me," stated junior Michelle Caszatt.
Multiple students are still waiting on their class rings to get in because of the unique details of their ring. While on the other hand, many students have already received their rings.
"What's special about my ring is that it's 'me.' All in all it shows people what I love and what means the most to me," remarks Lindsey Williams, also a Central High junior.
"It was hard choosing my ring and what to put on it because I had so many choices and could only choose two symbols," recalled Caszatt.
However, that is not necessarily a problem when it comes to the wide variety of students that the school has. Many people have many different personalities, and although it may be hard to choose what to put on your class ring, for some it may be a walk in the park.
"The breast cancer ribbon for my mom that symbolizes her fight, our fight, and how much she means to me is probably the best and most meaningful symbol on my ring," comments Williams.
What is great about having the options students have is that they can freely express their love and meaningful relationship with people and topics. Passions are put on display with class rings as well as dreams and hopes.
While many people opt out of buying class rings because of the price, sometimes that is why people go after the rings.
"My ring was $500, and sure that's expensive. It surely isn't cheap, but it's something that means a lot to me. I know it will stick around for a long time," explained Williams.
For years Balfour has shown up and shown out, and they continue to do so with this year's and the oncoming years' class rings at Central High School.