11th Grade English Class Builds Their Own Frankenstein Creations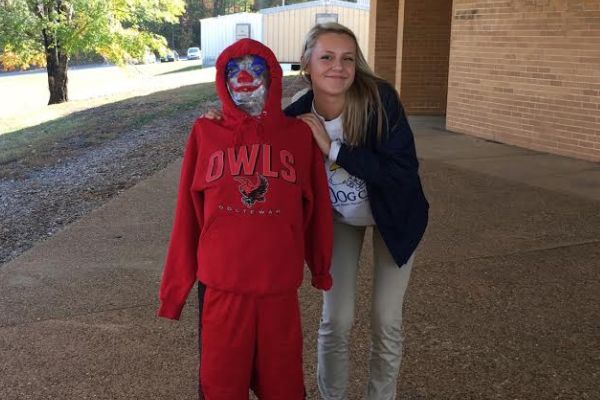 As the Halloween craze begins to wind down, Central High School's Honors English 11 class is bringing the Mary Shelley's classic novel, Frankenstein, to life. Students in Mr. Greg Cantrell's class decided to get in the Halloween spirit and take on the novel for their next school project.
The students began reading the novel and knowing they would have to write an essay on the novel, but also that they would create their own creepy and crawly creations to display in front of the class.
"It's a good break from academic work and lets students become creative." said Cantrell.
The English class has been doing this project since Cantrell has began his teaching job at Central. Over the years, these creative monsters have been made out of balloons, pop tart boxes, and even out of a cake!
The students in the class this year, including Haylee Smith, have all agreed that the creative project got them to connect with their inner Victor Frankenstein.
"I really liked being able to open my creative side, and doing the project made me better understand the book." stated Smith.
"I liked it because not only was it an easy A, but it was a break from essays and I really enjoyed doing it." admitted junior, Cristian Yglesias.
The point behind the project is to give students the access to get into their creative side while allowing them to continue to further their understanding of the famous novel.
"I think that students don't read as much as they used to and I feel like doing this project, they get to not only read a classic novel, but put a little fun in it too."concluded Cantrell.
These monsters were presented to class on October 31st and Cantrell plans on doing this project for years to come.
About the Contributor
Savannah Smith, Editor-in-Chief
Hi, my name is Savannah! I am a senior and this is my third year on the Central Digest Staff! I am the Editor-in-Chief for the Digest and I would...