Central's Special Olympics Team Dominates Competition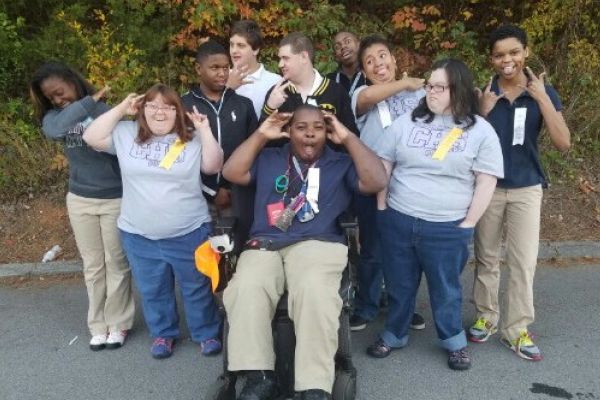 For the past fifteen years, Central High School has participated in the Special Olympics. The Special Olympics is an athletic competition for special-ed students to get a chance to show their skills and courage on the fields. Sports such as volleyball, basketball, skating, and swimming were played in past years, however, today special-ed students have embraced the rush of bowling.
Over seventeen students, including William Toney, Zarious Peavey, and Chyna Crockett, represented Central in bowling at the Holiday Bowl in Hixson.
Flashing back to the 2015 Special Olympics, Toney had achieved the honor of being the top male player who bowled the most points. Although no awards were won this year, Toney had the highest score with only two points keeping him from having the most points. Every participant earned a participation ribbon for their contribution to the team.
"One word I would use to describe the Special Olympics is funny," Toney stated spontaneously.
Every great player has someone to motivate and push them to be their very best. Motivation encourages the whole team to enjoy the experience and put in their best effort. Romonda Word, Deunna Bledsoe, and Rick Reyes threw their time and energy into coaching this team. They prepped the players to be excited about the experience, feeding their charisma with positive vibes and emotions. A team ready to face the challenge is a team ready for anything.
"It is exciting," Word expresses proudly. "Seeing the students getting so interested in what they are doing is truly amazing. It makes them feel just like everybody else."
Participating in this event has not only brought joy and happiness to the players, but has also created a stronger bond between them. It is so amazing to see everybody so involved in the process and growth of these great people.
This coming spring, Central will be participating in the Track and Field category of the Special Olympics. Even though the exact date is undetermined at this point in time, the coaches and players encourage everyone to show their Purple Pride!