Students and Teachers Express Their Love for Non-Traditional Sports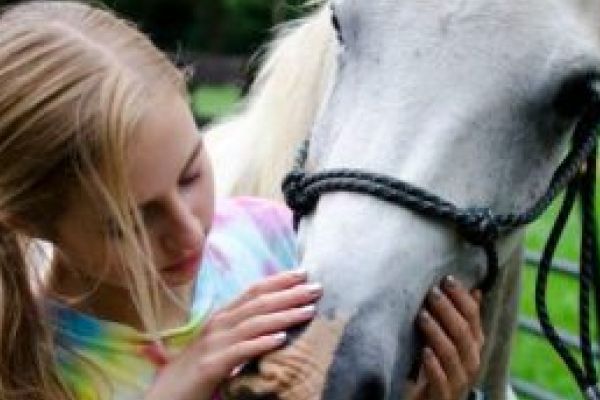 When we think of sports, the first things that come to mind are football, soccer, and baseball. What about the people who have their attention drawn to something more? Students who interact in non-traditional sports aren't normally given credit for what they can actually accomplish.
Senior, Avionne Snakenberg dedicated a lot of her time to horseback riding after she had won her horse at a show.
"He was a baby then so I spent most of my time training him until he was able to be rode," explained Snakenberg.
According to Snakenberg, it is a lot different than other sports because you  have certain responsibilities and an amount of patience that most of sports don't normally need.
"Horses are very free spirited animals so it takes them a while to be taught certain things, its hard not to get frustrated when he would run off or he wouldn't obey, but we got to learn together," shared Snakenberg.
"This sport is very different from any other sport because you're relying on not only your abilities, but the abilities of the horse as well. You have to have that bond and strong trust in each other to perform well." added Snakenberg.
Not only do students participate in these sports, but teachers fall into this category as well.
English teacher, John Daum, has his heart set something a little more than teaching. Skateboarding isn't something that would necessarily come to mind though.
Daum started skateboarding when he was little and his passion for it has grown over the years. It can be labeled as a way to have fun but also a way to be alone and still enjoy it.
"It's a fun thing to do and it is a good stress reliever for when I'm having a rough day, I can just get on my board and ride," explained Daum.
"My kids started skateboarding and it helps a lot with their social activities and also when the work on cool tricks, they're a lot more hard core about it than I was," added Daum.
When playing a sport, people are not just playing it to play it. They are doing it for the passion and drive. From football to horseback riding and skateboarding, students and teachers have the opportunity to get outside and enjoy themselves in different kind of ways.
About the Contributor
Meghan Duncan, Sports Editor
Hi, my name is Meghan Duncan. This is my third year on the staff and my second year being the sports editor. I have been cheering for 3 years at Central,...