Upcoming Central High Students Tour the School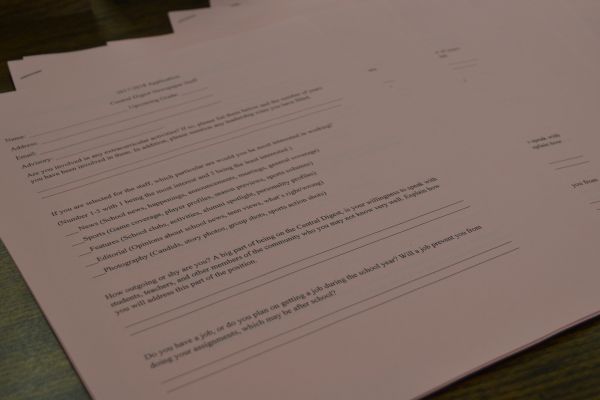 Hang on for a minute...we're trying to find some more stories you might like.
Central High School strives to be a very inviting place for all students and parents, and that goal can be reached by staying involved. At the end of each school year, the next generation of Central students are introduced to the school through tours.
Eighth grade students from Brown Middle School and Hunter Middle School were shown around the school by student tour guides to get an idea of what daily life is like at Central. They experience the crazy hallways during class changes, the loud lunchroom during lunch periods, and even the library packed full of students.
"It's difficult to keeping up with the [new] students during class changes. It's also difficult to get the word out to all the teachers so they know when to set up a booth, if they choose to," shared Mrs. Karen Atkins, freshman guidance counselor and tour coordinator.
This year, along with the Central Digest, students from Central's track, Skills USA, and JROTC programs all set up booths to get these new students interested in the programs. The groups let students take applications so they can enroll in these classes. However, since these are elective programs, the eighth graders must choose their regular classes before they can even think about these programs.
"Almost 300 students [were included in the tours]. The tours were very successful and all the feedback was positive," Atkins also revealed.
As we come to the end of this school year, everyone will be looking forward to the new beginnings of next school year. The Central family will lose a few people, but will be excited to bring these new students in.