Record Number of High School Graduates Go To College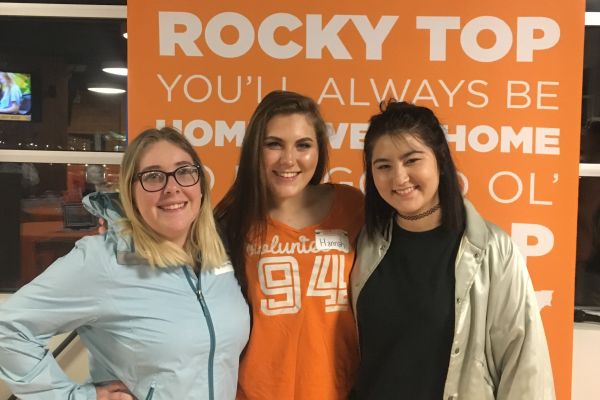 There are now more high school graduates attending some sort of post-secondary program, such as college, university, military, apprenticeships, than every before in Hamilton County.
"Approximately 76 percent of Hamilton County graduates either went to a college or some sort of post-secondary program after high school," exclaimed Mrs. Lindsey Ruggles, the guidance counselor for honors sophomore, junior, and senior students. "That is a five percent increase in comparison to last year."
Despite the five percent increase, there are still a number of high school graduates that do not attend some sort of post-secondary program after high school.
"I think that perhaps some students don't fully grasp what adulthood is," speculated Ruggles. "Money talks, and for a high schooler who is not living on their own paychecks eight or ten dollars an hour is a lot of money. They don't know that the money made from working at their current job(s) is just not enough to support a family or even yourself. They may not appreciate the long-term effects of post-secondary programs."
"Well, one obvious thing is that college is expensive," stated Avionne Snakenberg, a senior. "They may just be tired and done with the idea of school. It will probably come back to haunt them later on though. It's better to get your education out of the way now than wait until later when it's too late to return to furthering your education. I plan on going to college just because I, personally, have higher goals than working at a place that does not require a college education. Not that it's a bad move to not go to college or something of the like after graduating high school, but it just does not fit well with my goals."
Five percent is not the smallest statistic considering the fact that it is a change that occurred over a time span of just one year while concerning a moderately large population.
"You have to have a trade of some sort or specialty if you do not want to end up working at a food chain or market. If you want to live off of more than just minimum wage, you need a skill," elucidated Susan Dyer, Central's college access adviser. "Having a College Adviser at a high school helps market the benefits of continuing one's education. College advisors help and guide students as well as parents. The significant jump may be due to the Tennessee Promise, which is two years of free college at Chattanooga State. Putting the figures down, the students saw that two years of free college may help them save up to transfer to a different college of their choice, with the limitation of their qualification. In addition, these two years help the students get their feet wet in the change from high school to college. Being in college, students are given an overwhelming amount of freedom as well as a different academic pace and atmosphere."
"I would like to believe that the increase is because we are doing a better job educating students about their options, and having a college access adviser at their school to help introduce and guide the students through the process," phonated Ruggles. "Last year, we had a lot of our graduates attend Chattanooga State, due to the Tennessee Promise, UTC, and Lee University. Although there is not a large percentage, there were some graduates that decided to go straight into the military."
Although there is a minority of graduates in Hamilton County that do not attend a post-secondary program after graduating, the work of educators spreading the word of the long-term advantages of college has paid off to some extent. In comparison to the previous years' statistics, which ranges from 57 percent to 71 percent with certain years being lower than previous, the community has come a long way. Albeit more work is to be done in order to either maintain the current rate or increase it, for now, a majority of the student community has realized the importance of college or post-secondary programs and are seriously considering and working towards entering some sort of post-secondary program.
"Some students decide not to continue their education because college is expensive, some just want to stay home with their family, or are just not into school, " stated Nikki Green, a senior student. "I want to have a good job so that I can make a lot of money to live off of, so I plan on going to college. I want to further my education, and just want to be able to do something that I like doing."