End-of-the-School-Year Deadlines Quickly Approach for Central Students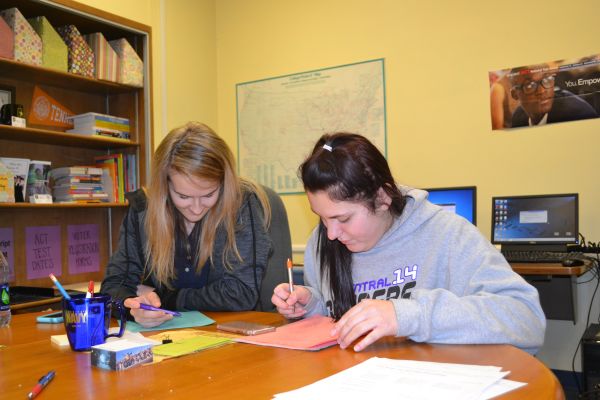 As the end of the school year is quickly approaching, many due dates and deadlines are approaching for students at Central.
All Central library books must be returned to the library by May 1. The Central Perk Coffee shop in the library is closed due to testing and will not resume operating until the start of the upcoming school year.
The late registration deadline for the May 6 SAT is April 25 for all students interested.
"Students are to turn in their schedule request within three days of meeting with a counselor," reminded Mrs. Lindsey Ruggles, the senior, honors junior, and honors sophomore counselor.
All students that are interested in participating in the Cystic Fibrosis Walk on May 13 must register online by May 12, or talk to Mrs. Hooper in the center of B-Pod.
For seniors, these last few weeks of the school year are crucial.
All seniors must choose which college they will attend from the colleges that have accepted them by May 1.
Applications for the UTC College of Business SouthEast Bank Scholarship were due April 19.
The ASPIRE Scholarship applications are due May 1.
Senior exams will be taking place May 8 and May 9; Senior Exam Make-Ups, the Senior Breakfast, and Senior Day Practice will be taking place on May 10.
Senior Day will be starting at 9:30 A.M on May 11.
Class Day will be starting at 9:00 A.M. on May 12.
Graduation Practice will be on May 19, and Graduation will begin at Noon on May 20.
Freshmen, Sophomores, and Juniors will be taking final exams on May 22 and 23.