Students Enjoy Elegant Nightlife at Prom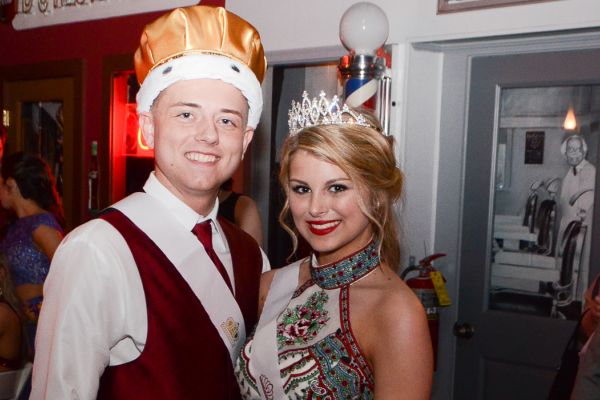 Hang on for a minute...we're trying to find some more stories you might like.
Prom is a fun night for students to enjoy each other's company one last time. Students and teachers alike eat dinner and dance the night away to bring the school year to a close. This year, Central's prom theme was "Elegant Nightlife", making students feel like they are having a night out in the big city.
Central High School's prom was held at The Car Barn, a Chattanooga Venue established in 2009. This was the optimum location, having a very large open space for all in attendance to enjoy. At the dance, there was a food station, a drink station, a dance floor, and seating areas, everything that a perfect prom needs.
"I am the Junior class officer so the job [of planning] fell on me. I try to make the night as special and fun for the students as I can. I love seeing everyone look so pretty and grown up," revealed Mrs. Tina Cotreau-Guillot, the head organizer.
Here is what some Central students had to say about this years prom:
"The best part of prom was hanging out with my friends outside of a classroom. We all got to dance to our favorite songs together," shared Josh Sizemore, a junior.
"Bowling afterwards was the best part for me. It finished out the amazing night in the best way possible," told Tori Bruno-Arimura, a senior.
One of the biggest traditions surrounding prom is to crown a prom queen and king. This year those honors were bestowed upon seniors Miranda Lillard and Skyler Turner.
The prom is a high school tradition that many people look forward to for their entire lives. Once a student actually gets to high school though, years fly by and opportunities to have fun can be missed due to other responsibilities. Never miss your chance to attend this once in a lifetime night of fun, your prom night.

About the Contributors
Matthew Davis, Assistant Editor
Hi! I am Matthew, and I am a Senior here at Central. I am a member of the Central Sound marching, concert and jazz bands (award winning bands, btw!). I...