Dayonna Carson and Danae Wnuk Accepted Into Inaugural 'Chattanooga As Text' Program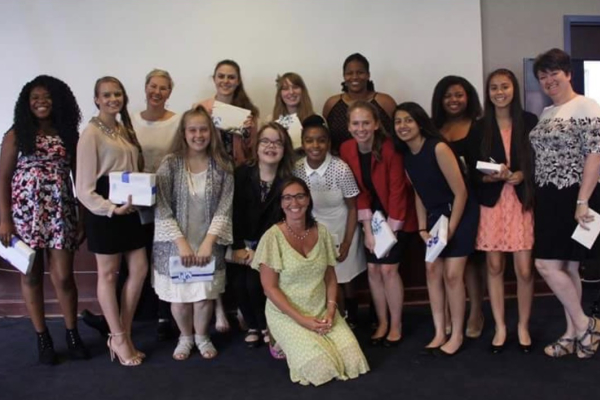 s:1482:'a:5:{s:5:'width';i:1050;s:6:'height';i:1200;s:4:'file';s:22:'2018/01/Cheese-dip.jpg';s:5:'sizes';a:8:{s:9:'thumbnail';a:4:{s:4:'file';s:20:'Cheese-dip-70x70.jpg';s:5:'width';i:70;s:6:'height';i:70;s:9:'mime-type';s:10:'image/jpeg';}s:6:'medium';a:4:{s:4:'file';s:22:'Cheese-dip-416x475.jpg';s:5:'width';i:416;s:6:'height';i:475;s:9:'mime-type';s:10:'image/jpeg';}s:12:'medium_large';a:4:{s:4:'file';s:22:'Cheese-dip-768x878.jpg';s:5:'width';i:768;s:6:'height';i:878;s:9:'mime-type';s:10:'image/jpeg';}s:5:'large';a:4:{s:4:'file';s:22:'Cheese-dip-788x900.jpg';s:5:'width';i:788;s:6:'height';i:900;s:9:'mime-type';s:10:'image/jpeg';}s:13:'carouselthumb';a:4:{s:4:'file';s:21:'Cheese-dip-122x80.jpg';s:5:'width';i:122;s:6:'height';i:80;s:9:'mime-type';s:10:'image/jpeg';}s:13:'tsmediumblock';a:4:{s:4:'file';s:22:'Cheese-dip-240x150.jpg';s:5:'width';i:240;s:6:'height';i:150;s:9:'mime-type';s:10:'image/jpeg';}s:10:'tsbigblock';a:4:{s:4:'file';s:22:'Cheese-dip-475x300.jpg';s:5:'width';i:475;s:6:'height';i:300;s:9:'mime-type';s:10:'image/jpeg';}s:5:'small';a:4:{s:4:'file';s:22:'Cheese-dip-300x343.jpg';s:5:'width';i:300;s:6:'height';i:343;s:9:'mime-type';s:10:'image/jpeg';}}s:10:'image_meta';a:12:{s:8:'aperture';s:1:'0';s:6:'credit';s:0:'';s:6:'camera';s:0:'';s:7:'caption';s:0:'';s:17:'created_timestamp';s:1:'0';s:9:'copyright';s:0:'';s:12:'focal_length';s:1:'0';s:3:'iso';s:1:'0';s:13:'shutter_speed';s:1:'0';s:5:'title';s:0:'';s:11:'orientation';s:1:'1';s:8:'keywords';a:0:{}}}';
2018/01/DSC_1440.jpg
The city of Chattanooga has a lot to offer, from murals on abandoned buildings to beautiful statues on the side of the street, but there are some things around the city that could be improved. That is why the Chattanooga as Text Program decided to gather a group of high school girls who could innovate places around our city.
There is always room for improvement as seen by Dr. Autumn Graves, founder of Chattanooga As Text. This organization, the first of its kind, was created for placemaking. Placemaking is the practice of looking at a place with the idea of reinventing or improving it to meet the needs of others.
"The reason why the program was named Chattanooga as Text is because we were asked to redefine what is considered text. To get to a more complete understanding of the word, we took pictures of different areas of the city and basically had to describe them," projected Dayonna Carson, a sophomore at Central, "We would look at our surroundings of statues and other artwork and we would try and think, 'How does this define us?' 'How does that make us different from other people?' or 'How does this contribute to the atmosphere and background of this specific location?' In the end, we realized that culture as well as the objects around us act as a type of 'text' since they can guide us and explain how certain areas came to be."
Girls from different high schools across Chattanooga were chosen for the challenge of reinventing their city. During the summer, they toured Chattanooga in search of potential improvements.
The 12 girls were separated into groups of four, where they came up with a problem that needed to be solved which could benefit the community. Danae Wnuk, a sophomore at Central, and her group decided to conquer the issue of mental illness, predominantly in teens.
"We wanted to create a film festival that partnered with Chattanooga's film festival. It could be an annual thing where we could ask people to submit a film each year, that way we can have a different theme every year," explained Wnuk, "We would spread the word through schools because we want students to be the ones that work on those films."
Dayonna Carson considered the under-representation of arts in schools.
"Our group wanted to tackle the under-representation of art in schools, so we planned to have a travelling art bus that allows kids to understand the different types of art techniques, and ultimately gain exposure to the many art forms out there," expressed Carson.
Her team prevailed at the final pitch in front of the many stake holders that had the resources to make these ideas into a reality.
Another group addressed the issue of homelessness, primarily focusing on veterans. They thought about creating gardens in people's homes where the homeless would help the owners grow the produce. Once the crops were ripe, the owners would gain a percentage of the vegetables and fruits produced while the homeless sold the rest of the produce at a market, or took what they needed. The groups hoped that this process would both bring organic produce to those around the community and give the homeless employment and food.
Mrs. Hooper, the gifted teacher at Central, was the one who announced that there would be an event that the girls could attend, which awarded them with an iPad, and would add substance to their résumés. She added that it would be an amazing opportunity to gain presentation, social, and other essential skills.
"Initially, I didn't know what the program was. I had an idea of what their mission was, but I wanted to learn more. I wanted to know what goes through people's heads when they make crucial decisions for the inhabitants of a city. There's lots of places in the area that need to be revamped since they are useless now. I wanted to improve these places myself because I'm very disappointed with how they look," conveyed Carson.
There were many activities in which they participated in. Some examples include three yoga sessions, an escape room adventure, camping, and meeting with the mayor, where they asked Mr. Andy Berke questions about the city.
"It was interesting and I learned a lot about what they taught. I also gained many skills in placemaking and social entrepreneurship," mentioned Wnuk.
"For me, it was very enlightening and fun. I got to learn a lot more about what goes into making a business. I used to think that all businesses were out for our money," added Carson.
They both learned to make connections along with being more presentable. They assimilated the process of creating a business and making it successful.
"You need to ask the people, the community, what they want to see change," acknowledged Carson.
About the Contributor
Cassandra Castillo, Copy Editor
Hey! I'm Cassandra and I am a senior here at Central. This is my third year on the Digest and I have taken position as Copy Editor. My pastimes include...