Mr. Cooper, Environmental Science Classes Revive Central's Paper Recycling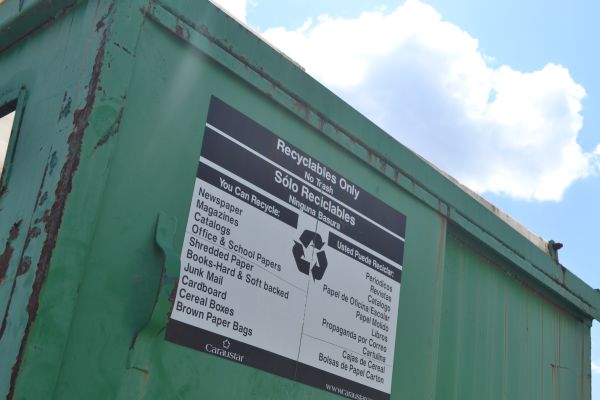 For the past few years, certain teachers have tried to start recycling in the confines of their own rooms. However, this year is different.  Mr. John Cooper has decided to facilitate the recycling process at Central High
Every Friday, during sixth and seventh periods, students from Mr. Cooper's Environmental Science class will be coming to the rooms and collecting recycling from the teachers. Teachers are advised to have recycling boxes with their name and room number on it.
"I feel it is important to students understand about civic duty, and recycling.  This program lets them learn both.  Recycling, besides being good for the environment, can also save the school money by reducing the need to empty the dumpster.  I feel this is an important lesson for the students to learn.  Recycling can be very easy yet most students do not realize this." Explained Mr. Cooper.
Every year, teachers and students go through hundreds of sheets of paper.
"The amount of paper that gets thrown out is truly staggering," voiced Mr. Cooper.
Many of Cooper's students are excited about recycling.
"I think this is a brilliant way to both get students out of the classroom and reduce the amount of waste that the school produces," said Alissa Pence, a student in Mr. Cooper's seventh period Environmental Science class.
As the year goes on, Mr. Cooper says he plans on expanding this project.
"As we grow the program we hope to be able to collect more than just paper, by doing this the students will be able to learn the vast amount of materials that can be recycled.  We hope to be able to later include Aluminum and plastics," concluded Cooper.