Students' Opinion on School Lunches: Could It Be Better?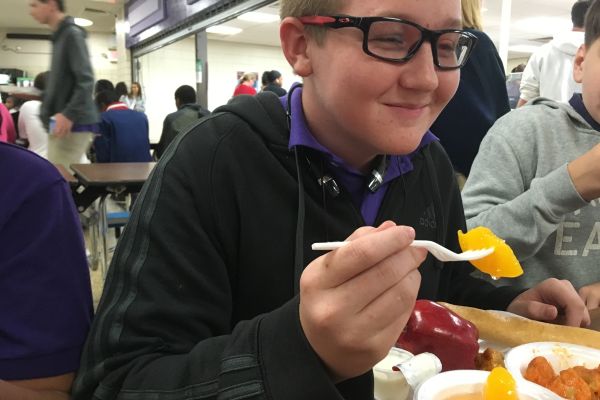 A large population of Central students enjoy lunch, however school lunches may not always be the best quality or the absolute healthiest at times. All students, whether they enjoy eating school lunches or not, have a personal opinion about the food that is served at school.
"It is good at times," stated Kenyon McCrobey, a freshman,."They often have a decent variety of options."
The lunch staff work significantly hard to ensure they have enough food for the approximately 500 meals that they sell per day spending about 3 hours preparing all the food. The staff and cooks always make sure to take multiple precautions, such as wearing gloves before preparing the food to ensure sanitation and consumption safety.
"The way that they lay out the food looks nice," said Aron Bellom, a freshman.
The school lunches may not always be some student's first choice for lunch. However, the staff always try their best to make the lunches as healthy, and well as making them taste the best.
"I think that they try to make a healthy and balanced lunch for the students," expressed junior Brenden Walters.
There is a large variety of food to choose from at lunch. The most popular meal sold being pizza.
"I quite like their pizza personally," explained Haley Dobbs, a sophomore.
Although not everybody enjoys the food that the school provides for the students, it is always a good option. The lunch staff tries their best to make their food taste the best it can so that it is more appealing to students, as well as make it as healthy as possible.