Central Class of 2021 Elect Freshmen Class Officers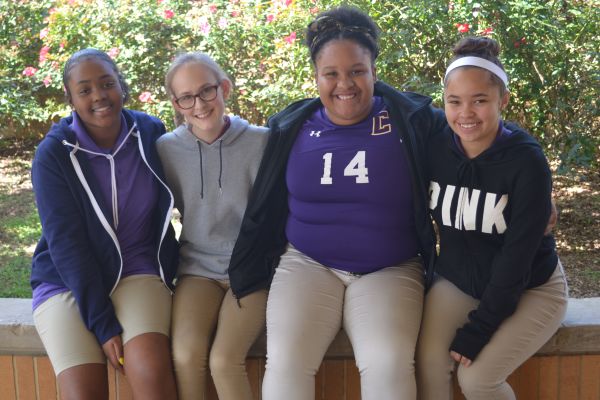 Central High School has elected its new class officers for the 2017-2018 school year. The new officers hope to be the voice for the freshman class.
The president is the leader of the freshman class. They are their voice. The president attends the alumni meetings that take place the second Thursday of every month.  This year, the freshmen class president is Destiney Smith. Destiny wanted to help the class and make the school year great for everyone.
The job of the vice president is to be an assistant to the president. They attend events that the president is unable to. They can help the president deal with students. The vice president can also help the students, just like the president.  This year, Ariya McGhee was elected as the vice president for the freshmen.
"I ran because I thought it would help me be more social. I also thought it would help me learn about the school and the people here," stated McGhee.
The treasurer keeps track of funding for events and how much more will be needed for the event. Sakinah Rashid was elected as this year's freshman treasurer.
"I really like money. I thought being treasurer would help me learn to handle money," explained Rashid.
The secretary keeps records for the class officers. They attend the alumni meetings and record notes from the meetings. They also keep any records that will be of use for the officers. Zoey Greene was elected as the secretary for the freshmen for this school year. Greene wanted to be the secretary because she had done it before and enjoyed it. She thought being the secretary was fun.
The new class officers look to be a great group. Hopefully, they can do an amazing job this school year.