Early Graduation: Is It Possible?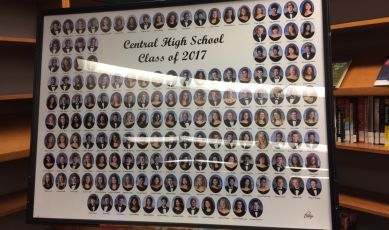 As this year's seniors work hard to try and wrap up their high school career, many students are wondering; is it even possible to graduate early?
According to Hamilton County's graduation requirements, a student must have four math credits, four english credits, three science credits, three social studies credits, one and a half wellness/physical education credits, a half of a personal finance credit, two foreign language credits, and one fine arts credit to even graduate high school. Along with those class requirements, students also have to take either the ACT or SAT test during their eleventh grade year. In total, students must have 22 credits to graduate and your ACT or SAT score to even think about getting a dipolma.
Some students are hopeful, saying that online school could help with graduating early. Some students like junior Rebekah Pell said that it is not possible at all.
"These days, the way the educational system is set up, they pretty much have all of us set up for failure. We have no 'wiggle room' when it comes to our classes. If we screw up one class, its catastrophic. If you can't make up that one class online, you're done for. Making it impossible to graduate early, and almost impossible to graduate on time for some students," vocalized Pell.
Some schools with block schedules have it easier. Classes end at Christmas and students can have the option of graduating early. At Central, however, all of classes are year round, making it impossible to graduate early.
"If you want to graduate early there are other options, such as homeschool. But why would you want to graduate early? You only get to go to high school once. You only get Senior prom once, you only get Senior Day once. Take your time and focus on the work, but have a little fun too," articulated Mrs. Long, one of the guidance counselors here at Central.
In the long run, it's better to finish school with your peers rather than graduating early and missing out on the things they get to do. Take your time and focus.
About the Contributor
Kaylee York, Staff Writer
Hi! My name is Kaylee, and I am a senior here at Central. My hobbies include reading and writing, and I am also a part of the Central Sound of Chattanooga's...