Central Welcomes New College Advisor, Ms. Stacy Alexander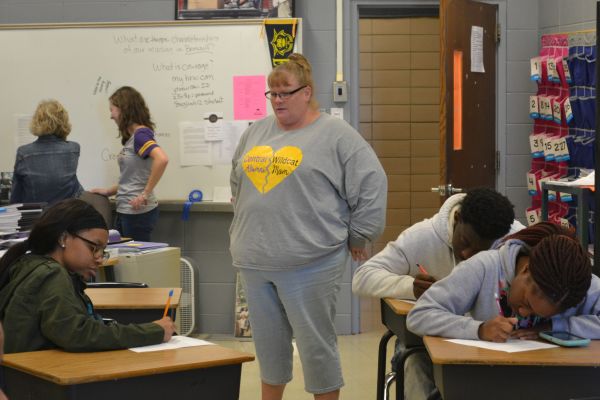 On Central's student's arrival from fall break, one of the changes that surprised many of us was greeting the new college advisor, Ms. Stacy Alexander. Central's former college advisor, Ms. Robin Moore, decided to resign for personal reasons. While this change may not have been expected, it has been a pleasant experience to welcome Ms. Alexander to Central's team of counselors and advisors.
Ms. Alexander went to Central for her first two years of high school, up until her dad's job transferred to South India the summer before her junior year. Instead of graduating with our class of 1987, she graduated from International School.
Ms. Alexander got her Associate's degree at Chattanooga State and both a Bachelor and Master of Science at UTC. She is also currently working on getting her Master's in Education.
Alexander is very excited to be here at Central.
"I love the opportunity. If I can impact someone to better their lives, I'm all for it. I can steer someone in the right direction, whether they should go to college or not; I can help them with that," Alexander declared.
Ms. Alexander has a lot of experience that will benefit advising seniors about college.
"I taught at three different colleges, I know about colleges, and I am an older college student myself," she explained.
Although it is somewhat late in the year to be starting this job, Ms. Alexander is optimistic about it.
"I feel awesome and nervous; more awesome, little nervous. Coming in to things already set up and making sure I get everything done makes me nervous. However, in the two days I've been here, I've already done so much," Alexander expressed.
"I like this job because it gets me involved with the students," she concluded.
We are so thankful to have someone so enthusiastic to be our new college adviser, and we welcome Ms. Alexander back to Central!