Class of 2018 Bundle Up For Senior Picnic Day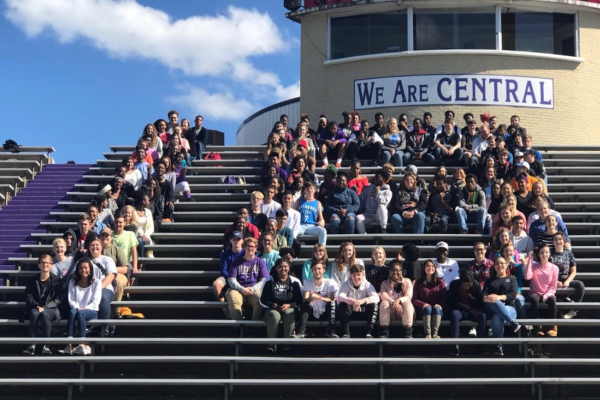 Seniors have a lot on their plate this year. They are turning a new leaf in life and a rest day is much needed from all the school work. This year they took time off to hang-out with friends by going to the bay. The annual Senior Picnic Day took place in Harrison Bay Park on October 27.
There were many activities such as playing sports, making s'mores, singing karaoke, or just staying inside playing card games with friends.
"Everyone played something like basketball,football, or soccer. Enos were pulled out as soon as we got there," decribed Joshua Young,"I played basketball and later played football. I also made s'mores!" he added.
Many students played sports outside. The basketball court was dominated by the more athletic students all day.
"Others made s'mores and played games, I played basketball all day. We ate chick-fil-a and played even more basketball after that," elaborated Ernie Dearing.
The day was pretty cold early in the morning and got warmer as the day went. Many students stayed in, playing card games and trying to stay warm as the day went by.
Some seniors were thrilled and had lots of fun, but others had different thoughts about the trip.
"It was okay, it was not what I expected it to be. The day was pretty calm and good-natured though," said Mason Daugherty.
On the other hand, most seniors thought that it was a really nice day to just relax and have fun. They really appreciate that they had a day to leave their worries behind.
"It was awesome! It was great to hang out with friends. It was nice and relaxing too," expressed Desiree Delorenzo.
"It was a fun day to unwind with friends before having to come back and cram college applications. I felt like it went by fast," concluded Saige Lowery.
About the Contributor
Cassandra Castillo, Copy Editor
Hey! I'm Cassandra and I am a senior here at Central. This is my third year on the Digest and I have taken position as Copy Editor. My pastimes include...