Eight Band Students Chosen For Lee University's Honor Band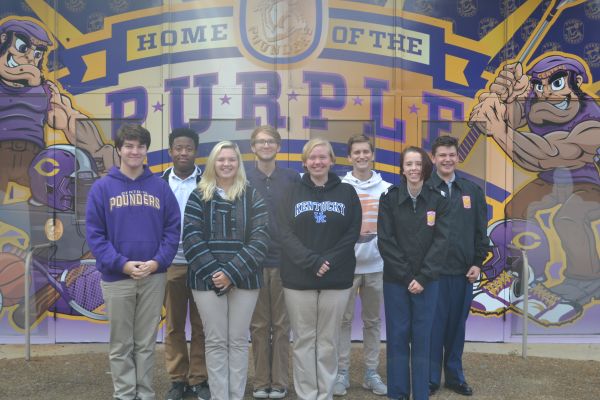 As the marching season draws to a close and the concert season starts rolling full swing, eight Central students will have the opportunity to participate in Lee University's Honor Band. Joshua Bolton, Matthew Davis, Logan Hudgins, Lacy McKinney, Rebekah Pell, Joshua Sizemore, Georgia Teems, and Alex White will be participating in the honor band this month.
"The students get to rehearse with world famous composer and conductor, Dr. David Holsinger, Director of Bands at Lee University," voiced Joshua Bloodworth, the Director of Bands at Central, "These students will rehearse and perform with some of the best band students from across seven states."
Out of the eight students, there is one senior, six juniors, and one freshman. Thus proving that no matter what grade you are in, hard work pays off eventually.
When people think about band, they do not think about how much work goes into doing a competition like this. A lot of time and dedication goes into doing this and according to Mr. Bloodworth, there is a lot to prepare for.
"The students have been assigned musical excerpts to practice, which will be part of the music that they rehearse and perform.  The students will be asked to audition for chair placement in the band on that material," explained Mr. Bloodworth.
From a student's point of view, it seems like so much more. Junior Rebekah Pell stated that she loves that she has the opportunity to do this, but hates the workload.
"I just don't have the time to balance everything. Between the massive amount of homework I have, and having concerts coming up soon its hard to find the time to practice," interjected Pell.
The event lasts three days on Lee University's campus. The event culminates with a concert in the Conn Center on Lee's campus at 1:00 PM on Saturday, November 18.
About the Contributor
Kaylee York, Staff Writer
Hi! My name is Kaylee, and I am a senior here at Central. My hobbies include reading and writing, and I am also a part of the Central Sound of Chattanooga's...