Breakout Games Are 'Breaking' Boundaries in Freshmen English Classes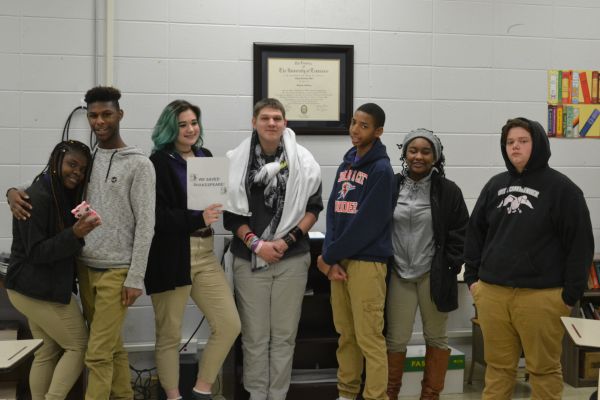 Hang on for a minute...we're trying to find some more stories you might like.
Anyone who has ever participated in a breakout game could tell you that they are not the easiest. Breakout games are tests of logic and teamwork to solve usually rather difficult puzzles to get to a goal. Typically, the goal is to escape from the room, but in a school setting, the goal is all about working together. These games, with the proper adapting and skill level, are perfect for getting a classroom to think hard and think together. Danielle Hooper, Central's gifted teacher, has been administering these games for those exact reasons.
"It's a way to teach the classes about a subject, such as Shakespeare in our case, that is fun, interactive and better than me standing up here and doing a boring lecture," explained Hooper.
Casey Hale's freshmen English classes have been participating in the games this past week. The game centers around Shakespeare and knowing simple facts and puzzles surrounding the polarizing figure. Things like hidden QR codes and USB drives are scattered around the class, making everyone be active as well as using their knowledge.
"I had a lot of fun learning more about Shakespeare and being in a class that everyone is trying their best for the common goal," stated Garrick Davis, a freshman English student.
The games have went well and they seem to prove themselves as a fun teaching tool. They have been used all throughout this year, and their success may see them being used for years to come.
"This game captures the attention of the class in a very captivating way and is an easy way to get almost any classroom working together," concluded Hooper.

About the Contributor
John Britt, Staff Writer
Hi, My name is John Britt. I'm a senior at Central and this is my first (and last) year on the Central Digest. When I am not in school, I am usually watching...