Central Introduces the RWS Next Generation Sustainable Living Program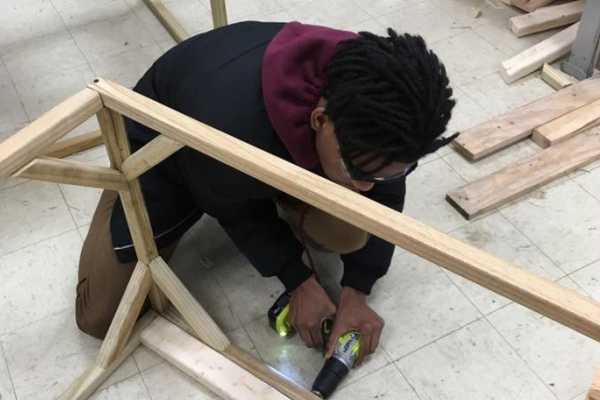 Bryson Eddy, Staff Writer
February 21, 2018|72 Views
Hang on for a minute...we're trying to find some more stories you might like.
There are many unique clubs and programs at Central High School. One of the more hands-on programs is Next Generation Sustainable Living, which is funded and sponsored by Real World Scholars (RWS). This program is taught to Sophomores and Juniors by Mr. Jerry Webb from second to seventh period in rooms G-209 and G-210.
The goal of the Next Generation Sustainable Living program is promoting a brand.
"We are running this program partnered with Real World Scholars, and we are basically promoting a brand," replied Webb, "They share each project on their Facebook page, 'Next Generation Sustainable Living'. The page is set up to help promote Real World Scholars and to help the program reach more of an audience."
The students work on many construction projects throughout the year. Recently, they have built chicken tractors and a small home made from recycled materials.
In the class, students work together in order to achieve their goals.
"This class interests me because I think it is cool to get into this program and build stuff. We all get along and we work through problems. We just put all of our minds together and we come up with the best solution to fix it," explained Sophomore Seaver McCall.
To further promote the Real World Scholars' brand and to support the program here at Central High, Mr. Phillip Johnson, the Web Design instructor, is currently designing a logo. The students will sell shirts, hats, and other products they decide on. The other products could include water bottles and lanyards.
The prime goal of the program is to teach people about renewable energy, green technologies, and sustainability. Students of this program will visit other schools to promote these topics and more.