New AP U.S. Government Class Coming to Central for 2018-2019 School Year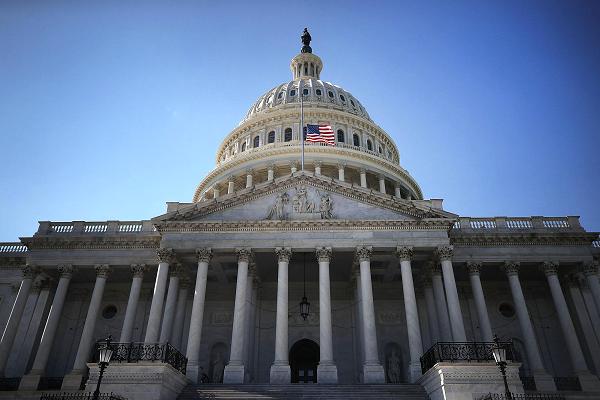 For the 2018-2019 academic year, AP Government will be introduced at Central, becoming the first and only AP social studies course at Central. The new class will be taught by Ms. Hooper, the current Gifted instructor for Central High School.
The course was brought into discussion by students hoping for AP classes in the field of social studies. Honors students wanted the chance to earn college credit in social studies, as well as a more difficult challenge in the field. From the expansive amount of students requesting an AP social studies class here at Central, they got it.
"Technically, there are no requirements [for the class] but students who are not motivated nor do not like going above the minimum will not find the class enjoyable," stated Hooper.
AP Government is a college level class, meaning it will be more difficult than normal and honors classes. Only students who are prepared to be constantly engaged in the course should sign up for it. The course will only take in a small amount of students, with the maximum of 20 students per class.
"This gives students enough teacher attention for participation," explained Hooper.
Achieving the ability to teach this course was not an easy process for Hooper. She must be certified in government education by the state of Tennessee, along with taking a four-day class during the summer for additional training for teaching the class.
The course's main focus will be on the three branches of United States government. To achieve this, the course will be taught in five main units: Foundations of American Democracy, Interaction Among Branches of Government, Civil Rights and Civil Liberties, American Political Ideologies and Beliefs, and Political Participation. Students will also study political science and applied civics during the course.
According to the AP U.S. Government Course Overview for the 2018-2019 school year, "AP U.S. Government and Politics provides a college-level, nonpartisan introduction to key political concepts, ideas, institutions, policies, interactions, roles, and behaviors that characterize the constitutional system and political culture of the United States."
With this new AP course, honors students have an opportunity to earn college credit in social studies while expanding their understanding of the United States government. This course will only be available to seniors, but if you are interested in this unique class, speak with your guidance counselor to learn more about enrolling.
About the Contributor
Blake Catlett, Assistant Editor
Hey! My name is Blake Catlett, I am a junior, and this is my third year serving on the Digest! This is also my first year serving as the Assistant Editor....