Central Students Attending Mechatronics Akademie Make Dean's List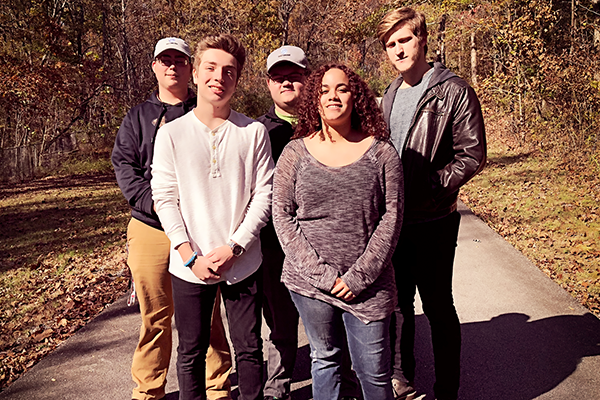 Hang on for a minute...we're trying to find some more stories you might like.
Many high school students believe school to be challenging enough as it is, but some students choose to take a more difficult and more focused path in school in order to achieve their goals. Some of these students choose to attend the Mechatronics Akademie, where they can get a head start on college classes. Of the brilliant students that attend this school, there are a select few that go above and beyond, cementing them a position on the Dean's List.
The Mechatronics Akademie is the high school equivalent to the Volkswagen Academy. Each year, sophomores are invited to apply to the Akademie. If accepted, students, while still a part of their original high school, will attend classes at Volkswagen. These students are enrolled in five college courses for a total of 15 hours of college work.
"This program allows high school students to begin taking courses towards an Associates Degrees in Applied Science in the field of mechatronics, which is a field that unites the principles of mechanics, electronics, information, and computing," explained Weiss.
Seniors enrolled in this program are more than halfway towards earning their degree in Applied Science. Nearly half of this year's seniors also plan to continue working on their degree in the Volkswagen Academy. The Volkswagen Academy is the college version of the Mechatronics Akademie. It allows students to continue their established studies as well as participate in on-the-job training in the Volkswagen plant.
For those students who go above and beyond what is needed, the Mechatronics Akademie has the Dean's List. The Dean's List is the equivalent to the honor roll we see in most schools. However, instead of needing a 3.0 GPA, or all B's, you need to have a 3.5 GPA or higher, as well as participating in twelve or more hours of college-level work. The list is created every semester, being divided into a spring and fall list. Recently, the fall list was released, encompassing students from multiple counties in Tennessee and Georgia.
"It was extremely challenging," commented Michael Tudor, a senior on the Dean's List, "but overall I think it was worth it. I'm proud of what I've done, and I'm excited to join the Volkswagen Academy next year."
The students who have made it onto the Dean's List are not privy to any ceremony of their own, but are instead recognized at the Mechatronic Akademie's ending ceremony, Abschlussfeier. Since the members of the Akademie are technically still part of their respective high schools, the five seniors from Central will return to participate in the commencement with the rest of the Class of 2018.
About the Contributors
Sam Helmholtz, Staff Writer
My name is Sam, and this is my second year of the Digest. I'm currently a junior and hope to attend an art college in the next couple years. I also greatly...