Powderpuff Game Canceled Due to Lack of Participation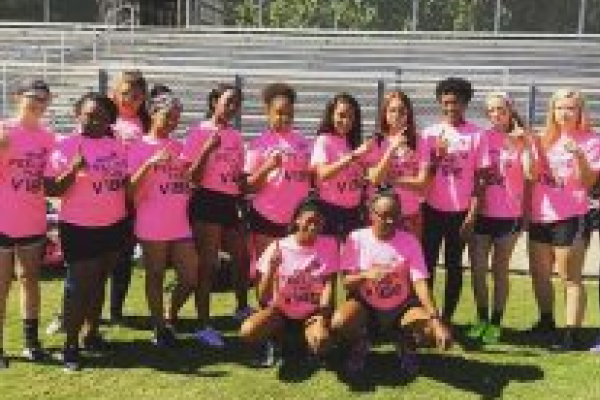 Powderpuff games have always been a tradition at Central High, but for the first time in many years it has been canceled due to the lack of participation. Over the years, the anticipation to become upperclassmen is high. Students are eager to become juniors and seniors mainly because of the upperclassmen activities, this includes the Powderpuff game. This is a main reason why students that care about school activities are so devastated about its cancellation.
This is an event where the senior and junior girls participate in a football game while the boys cheer them on dressed up as cheerleaders and the remaining students watch as the classes battle to win the game. It usually occurs at the end of homecoming week, but this year was an exception.
The 2018-2019 Powderpuff game was canceled because not enough people were buying t-shirts. It is inferred that people have just lost interest in the activity. 
"They have done it every year. It's my junior year and it pretty much ruins the whole point of high school activities. This makes people in the junior class want to move schools," stated Junior Allie Collins.
It makes students feel like they are being looked over; it also makes it seem like these activities do not matter.  The Powderpuff game is a fundraiser, but this year it just simply did not make enough money because of students' low interest.
Canceling events like this does not happen often; it has been a while since the last Powderpuff game was canceled due to weather and not because of participation issues.
Mr. Kelley and the leadership class organized this event and sold t-shirts to interested juniors and seniors. However, only 34 juniors signed up throughout the whole grade, along with the 55 seniors.
"There's not much interest in the event anymore. It seems to be like this tradition is just dying with age. Only 24% of the seniors even signed up. This is just some of the data behind what people are interested in these days. On the other hand, no one is even coming to get their money or refunds either," stated leadership teacher, Mr.Kelley.
There are many people who do care about these activities, but some believe that there is no pounder pride anymore and that activities like this are useless. Many seniors are upset with the fact that this is their last year and they will not have these memories with them.
"It sucks, because honestly for a lot of us it was going to be our first year playing, but it was also our last year. Not being able to enjoy as a whole class sucks," addressed Senior Jimena Villanueva.
The seniors are trying to live up the last year of high school, but having these activities canceled hurts some of them because they will not be able to keep these memories. There are many things to come, but this is one the few events they aspired to participate in.
Hopefully, next year lots of people will revive that purple pride and can keep the Powderpuff tradition alive.
About the Contributor
Karleigh Schwarzl, Sports Editor
Hi, my name is Karleigh Schwarzl. This year I am your Sports Editor! I am so excited to have this role going forward! I play both soccer and softball....