Seniors Elect the Class of 2019 Officers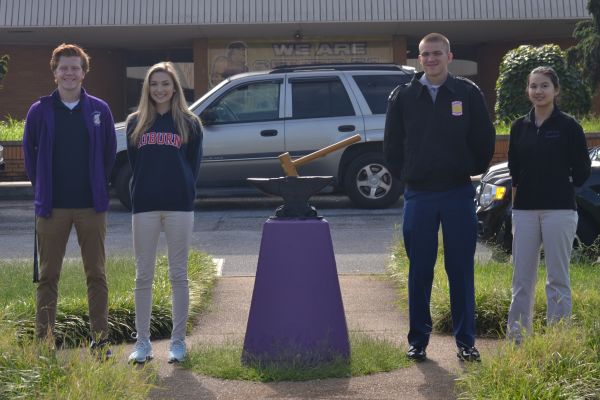 In different branches of society we have leaders to keep order and stand as a platform for the people. The masses choose select applicants that can best represent their beliefs and the community as a whole. These leaders are ultimately elected by the public due to their own knowledge and intuition of the runners' ambitions and goals.
Central's class officers serve as respectable leaders for their represented class, for the students of each class select their officers based on how they would like to be represented. Even though all the classes have great leaders already, the adminastrators depend on seniors to set the example for the rest of the school. They are expected to show leadership for all underclassmen looking up to them as an example.
The senior class officers this year are President Nathen Vanderwilt, Vice President Sam Reels, Treasurer Brittney Hoang, and Secretary Matthew Frazier.
As you can imagine these students were ecstatic when they found out they could represent their class in a position of power.
"I was pretty excited, especially since this was my first time running for anything like this," Vanderwilt expressed.
The class officers of 2019 all have different reasons to why they ran, but they all have the shared desire of wanting to have a platform to be the voice of their represented class.
"I chose to be a class officer not only for college applications, but because I understand that as a senior class officer I will be able to help plan future class reunions for years to come," Frazier elaborated.
Being as brave as to run for being a class officer requires an attitude that does not require much deep thinking. For if the runner at least tries, the choice to run will do nothing but benefit the student from there.
"It's my senior year and I tend to overthink things and I don't want to have any regrets," Hoang clarified.
Our 2019 class has been working extremely hard this year, so it would only be appropriate if our seniors get a satisfying send off during their destined departure. Our class officers are currently working on the right words to say before their fated retirement has arrived.
"I think about my speech every once in a while, but I haven't quite thought of the actual details of that speech," Vanderwilt emphasized.