The National Honor Society's Mentorship Program Aspires to Help Freshman Adjust to High School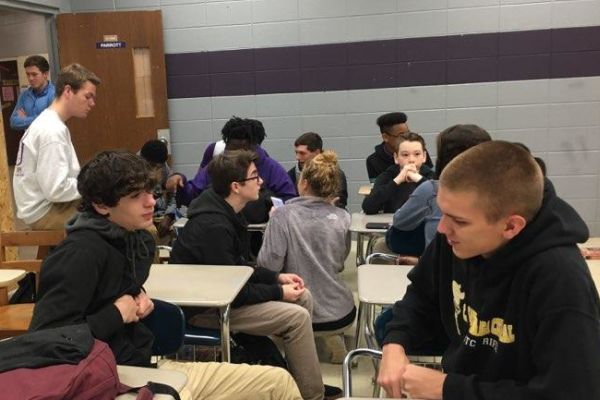 The National Honor Society has created a mentorship program to help facilitate freshmen as they adjust to high school. In this newly formed program, freshmen are paired up with a senior each Friday for directed studies. The seniors volunteer to give them advice in exchange for volunteer hours.
"The program's [purpose] is to better guide freshman through high school by providing them with resources, study skills, and advice from studious seniors," expounded Zeena Whayeb, the president of National Honor Society.
The program was supposed to be  implemented towards the end of the previous school year, but it had to be postponed due to complications. The mentorship is planned to continue until the seniors graduate, and the members of National Honor Society hope that it will remain in place for many years.
"The idea has been discussed for months, and preparation has taken over the first two months of school. We are now trying to execute the plan," Whayeb explained.
The National Honor Society aspires for the set up to be successful for the freshmen because it will help guide them through high school. The senior mentors will also benefit from the project since they can obtain volunteer hours that they must complete before graduation.
"The program is meant to help the freshmen develop their interests and gain study skills as well as advice that is useful," Preston Fore, vice president of the National Honor Society.
The National Honor Society is confident that the program will be successful, and that it will help give students a head start on an exceptional high school experience.
About the Contributor
Jack Graham, Staff Writer
Hello, my name is Jack Graham. I am a sophomore, and this is my second year on the Digest. I like to hang out with my friends outside of school, but I...