SkillsUSA Sells D'Lite Suckers to Help Raise Funds for Upcoming Competitions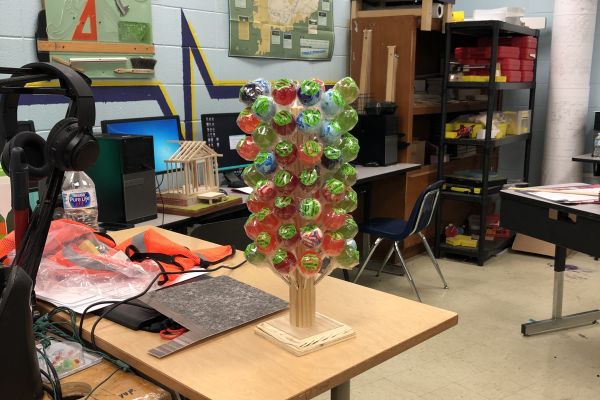 SkillsUSA is a program here at Central that gives students the opportunity to practice, participate, and even compete in several different fields. It is a program with many participating students, but it often runs short on funds during the year. To combat this problem, Keith Bright, the SkillsUSA sponsor at Central and some of the students have started selling D'Lite suckers to help finances for the club.
Bright has started to sell the suckers because SkillsUSA needs more money to be able to participate in competitions. Central's program often runs short on funds that are dedicated to competitions, so fundraising has become a desperate need for those in the club.
"I am hoping to sell somewhere in between 900 and 1000 of the suckers that I have," elaborated Bright.
If the students surpass this goal, SkillsUSA would have more than 900 dollars available for them to use for upcoming competitions.
Bright has priced the suckers at one dollar each, which is a discount from the normal price of D'Lite suckers. The suckers are also completely void of all artificial sugars and are completely natural, so parents do not have to worry about their child consuming too much sugar .
If you would like to purchase a sucker, the best option is to go to Mr. Bright's room in D106. As well as buying from SkillsUSA members who are selling them in between classes, or at lunch.
"I think that it is a great deal for a great cause," shared Riley Martin, a SkillsUSA member.
This will benefit all Central students; by purchasing a sweet snack in between classes students, as well as staff, can support SkillsUSA and their efforts to compete in local and state competitions. If Bright's goal is reached by selling 900 to 1000 suckers, SkillsUSA can continue to compete in several different categories.
About the Contributor
Blake Catlett, Assistant Editor
Hey! My name is Blake Catlett, I am a junior, and this is my third year serving on the Digest! This is also my first year serving as the Assistant Editor....