Students Work With tnAchieves Program to Ensure Tennessee Promise's Tuition-Free Community College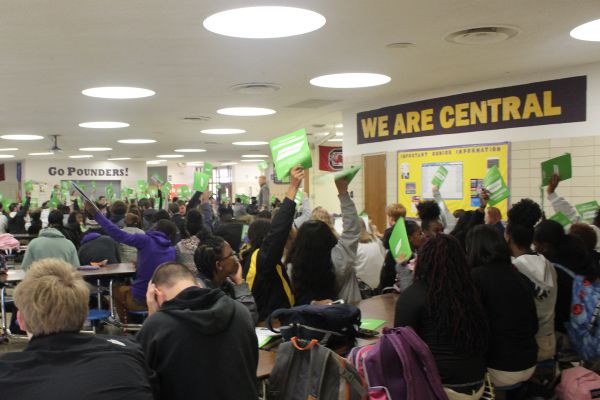 tnAchieves is a non-profit organization working in partnership with the Tennessee Promise before students head off to college. This organization works with seniors as they complete community service, attend mandatory meetings, complete the FASFA, and work with a mentor.

tnAchieves started in 2008 as "KnoxAchieves" and was only available for students residing in Knoxville. Because of the organization's success, in 2011 they decided to expand the program to provide availability to students living in 83 out of the 95 Tennessee school counties. The program now works as a middle-man between seniors and the state of Tennessee to ensure students meet the requirements in order to receive their two free years of community college.
The requirements include:
Filling out the 2019-2020 Free Application for Federal Student Aid (FAFSA) by February 1, 2019
Appling to an eligible Tennessee Promise School
Attending the mandatory tnAchieves team meeting in the spring
Completing eight hours of community service
The mandatory team meetings are made to prepare seniors for college by discussing options with a tnAchieves representative. Parents and guardians are encouraged to attend the meetings with their tnAchieves student, however they can not attend on the students behalf. Failure to attend the mandatory team meeting will result in the loss of your eligibility for the tnAchieves program. Students wishing to pursue the Tennessee Promise scholarship are required to attend the tnAchives team Meeting at Central on Tuesday, March 26, 2019 at 5:30 PM ET. If students are unable to attend, they should contact tnAchieves for alternative options.
Central High School's College Access Adviser, Stacy Alexander, helps ensure seniors meet all the Tennessee Promise requirements as determined by tnAchieves. Alexander is very fond of the program, and she appreciates all of the opportunities the program provides to her students.
"Pretty much, you can go to any college that is listed, like Chattanooga State or Cleveland State, there are some private colleges too.. and basically students pay no out of pocket costs, except for books of course," explained Alexander.
Students also appreciate the program, and they are thankful there are programs out there to help them get scholarships.
"I am really excited to not have to pay for most of my college. I am still going to have to pay for books, but that is nothing compared to tuition," explained Senior Cheyenne Robinson.
tnAchieves sends all their emails out on Mondays, so seniors need to not forget to check their email every week to stay up to date on tnAchieves deadlines and secure the Tennessee Promise scholarship.
About the Contributor
Baylee Ellis, Staff Writer
Hi, my name is Baylee and I am a junior at Central this year! This is my second year on the Digest, and I am excited to continue my journey as a Staff...