Central's Rising Graduation Rate Reflects Students' Efforts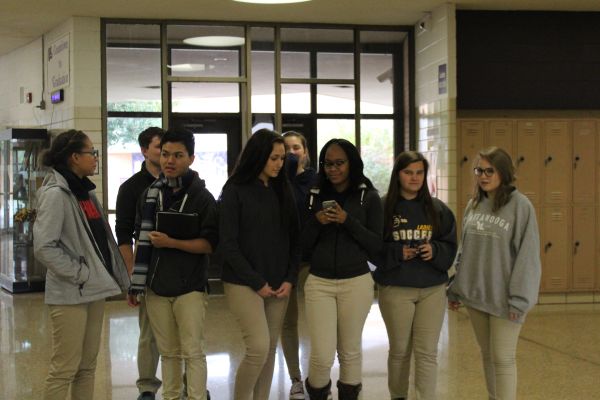 Central's graduation rate has been very high in recent years. Many seniors graduated with exceptional grades that have landed them a spot at their dream university, while others may have barely passed a few of their classes. Regardless, students' families and teachers have been really supportive of their accomplishments.
"Yes, we always love when students graduate. Hard work pays off," affirmed Shea Vetterick, the sophomore and senior guidance counselor.
Some seniors could have altered some of their work ethic and attitudes toward their grades. Administrators believe that all high school students should make the most of each school year, as grades and exceptional conduct are what help students meet the expectations of many colleges.
"I wish that students would realize that every school year counts. Every class counts. There are no classes that 'do not matter.' [If you] treat every year like it is the year that will determine your future, the biggest problem of your senior year will be having too many options to choose from," explained Chelsea Long, sophomore and senior guidance counselor.
Several people, such as the guidance counselors, expressed their support and adulation towards the seniors that have been able to graduate. Seniors who have graduated have made it a long way. Their freshman year counted as much as any other school year. Everyone who graduated created the opportunity to make someone out of themselves.
"I do not think our graduation rate is a true reflection of a senior classes success, however, I thought we had a good number of seniors come through," explained Chelsea Long.
These seniors have worked hard to get through their tough school years filled with lengthy assignments, difficult concepts, and due dates. A high school diploma seems to be a marker of the beginning to success in the eyes of the working world.