The Lady Pounders Basketball Team Takes Over With A Winning Streak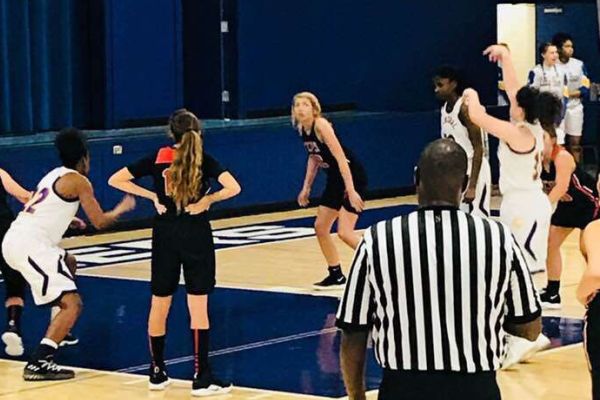 The 2018-2019 girls basketball team has continued to thrive after a win over both Howard and Hixson. The head coach, Rick May, has worked with the team everyday, two hours at a time, to ensure that they are improving on what strategies are necessary for upcoming games.
"We played very well against Howard and Hixson. Other games have been a struggle for us, but we plan on working that out," affirmed May, "The girls really need to cut down on turnovers and learn how to play better as a team."
Senior shooting guard Alyssa Coffman has been working hard to make herself, along with her teammates, better for future games.
"We need to work on communication. Before every game, I shoot as much as I can and try to focus on the game and nothing else," explained Coffman, "The team is definitely getting better at working together and having more confidence. They work the ball to create more opportunities."
Sophomore point guard Kassy Griffith explained how the team has prepared more diligently, and what the players can do to bring home another win.
"We usually head to the locker room and have a big discussion of what plays we would run for the game and then we get hyped up," imparted Griffith.
The team remains 3-1 in our district, 6AA, and 4-2 overall. Through wins and losses, the Lady Pounders have continued to create memorable experiences.
"My best memories so far are [all the] times we run our offense and defense correctly," admitted May.
"At the last game we played against Ooltewah, we had stayed with a triple A team. That was a good memory," shared Coffman.
"I think my favorite memory overall is just bringing home a win with my team and being able to represent Central in that way," concluded Griffith.
About the Contributor
Meghan Duncan, Sports Editor
Hi, my name is Meghan Duncan. This is my third year on the staff and my second year being the sports editor. I have been cheering for 3 years at Central,...