The Voices of Central End the Year on a High Note With a New Piano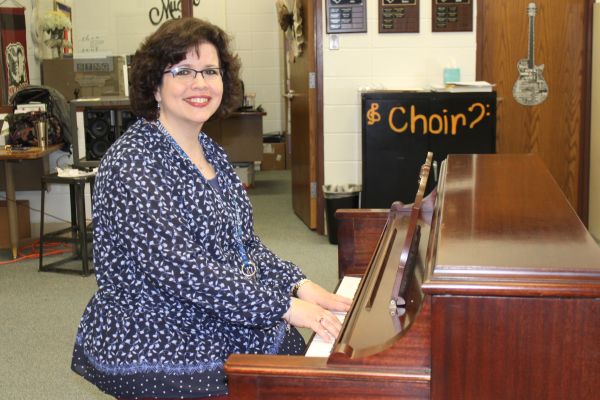 Hang on for a minute...we're trying to find some more stories you might like.
For many years, the Central High School choir has had to deal with an out-of-date, off key piano. The old piano affected the choir's practices and made it difficult for the performers to sing. This year, many important pieces of equipment have been acquired by the Voices of Central choir.
"We didn't know the exact notes of the songs. It was hard to sing correctly and perform correctly with the old piano," said Sophomore Deja Hawkins.
Recently, a new piano was donated to the Voices of Central by Bayside Baptist Church on Highway 58. The choir director, Katheron Latham, attends the church regularly.
"In December, Bayside contacted me and stated a church member had donated a used piano to Bayside. He mentioned the church did not have a need for it, and asked if it would help with the [Central] choral department," stated Latham.
Latham enthusiastically accepted the donation with hopes of a more enriched and engaged future for the choir.
While the new piano was generously donated to the choir, they also held fundraisers to raise money to buy other necessary equipment.
The "Nothing Bundt Cakes" fundraiser helped the choir raise the funds needed to purchase a dolly to transport the piano around the school. The Central Voices also received various generous donations from the community, such as the Central High School Alumni Association, which helped assist them with buying a sound system.
The new piano and sound system earned by the Central choir have enhanced their ability to practice and perform better around the community.
"This has been a great year for the Central Voices to see our program enhanced by the addition of a great piano and this new sound system.  We hope both will help the choirs continue to improve for years to come," concluded Latham.

About the Writer
Bailey Brantingham, Video Editor
Hi, my name is Bailey Brantingham. I'm a sophomore at Central High School and this is my second year on the Central Digest. This year, I'm back as a video...