The Red Carpet Prom: A Night To Remember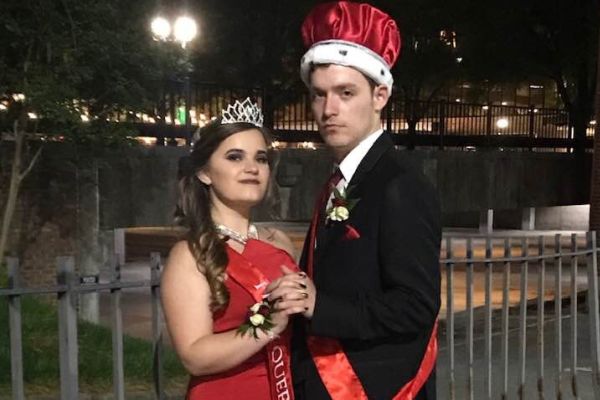 Saturday, April 27, was Central High's annual junior and senior prom, held at The Mill in downtown Chattanooga. The theme this year was Red Carpet and true to the name, the location was decorated in simple, old Hollywood film decor. A red carpet stretched through the entrance hall, welcoming all of the guests in an elegant manner. The tables were decorated with simple lighting and a black and white table setting. Guests were asked to arrive at 7:00 p.m. and the prom ended at around 11:00 p.m. Mrs. Tina Cotreau, the biology and forensics teacher, sponsors the prom and organizes it with a group of junior students. Every year, they meet once a week for several weeks to choose a theme and decorations.
One highlight of Central's prom is the dance floor. Groups of friends walked out ready to let loose and shake off the stress of the school year, while couples got the chance to slow dance in a romantic setting. It is often a place where people meet other school mates they have never really had the chance to get to know.
Senior Phoebe Sevanick commented, "Dancing with your friends at prom is just a fun way to end the senior year,  It truly is the one night of the year you can dance with everyone from school, even people you don't know as well."
Furthermore, another highlight of prom is the crowning of prom queen and king. Every year students gather in a circle as the winners are announced and share the first dance.  This year, Seniors Maggie Pedigo and Mercer Wilkey were crowned in a traditional ceremony, with many students cheering them on.
Pedigo commented about the winning title of prom Queen, "I was very surprised, like, I knew a lot of people said they had voted for me, but I just never thought I would actually get this. I couldn't stop smiling the rest of the night; it truly felt amazing to be honored by my class in this way."
Prom truly is a special night where girls and guys get to dress fantastically and show off their very own dance skills. Many students credit prom to be their favorite night of the year because of the overall splendor and thought Mrs. Cotreau and the junior class put into hosting it. Overall, Central's prom continues to give students a night to remember and memories they will never forget.
About the Contributors
Laurelie Holmberg, Columnist
Hey everyone! My name is Laurelie Holmberg and this is my first year in the Digest. As the senior columnist, I plan to give all my readers fun and entertaining...