Sophomore Class Officers Hope to Instill Motivation in Their Peers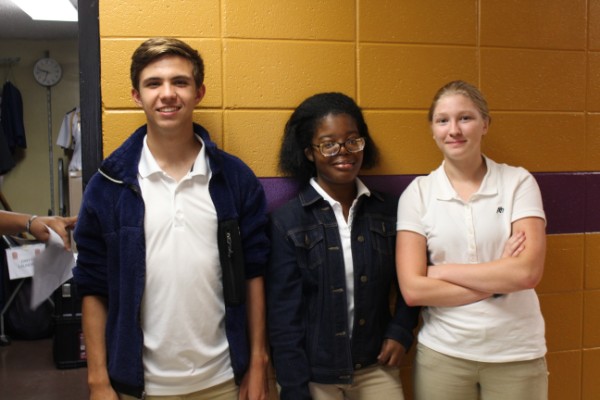 In the bustling era of the internet and social media, it seems like everything is a competition. Many teens today are mainly concerned about how many likes they can get on a post rather than pondering how they can make a positive impact in their community.
Here at Central, the student body tries to make the best decision when electing a class officer. Students try to judge based on who would benefit the school's image the most instead of letting popularity determine who they vote for. This is why the class of 2022 chose President Jack Graham, Vice President Jessica Foster, and Secretary Sydney Stone as their sophomore class officers.
Graham was also class president last year, and he looks forward to improving on what he has already started.
"I intend on giving people incentive so that they are motivated to work harder in their studies," said Graham.
Foster had a specific reason for choosing to run for vice president, and explained how it would affect her work method going forward.
"I wanted to work behind the scenes; I would rather not be in the spotlight. This is just a personal preference of mine. I would like to be a good representative and make the class of  2022 proud," stated Foster.
Stone opened up about what she looks forward to accomplishing in upcoming year by explaining how she plans to be a team player and cooperate well with her peers.
"I look forward to working with my fellow class officers to allow our class's voices to be heard," said Stone.
Graham intends to use his previous experience to guide him through the rest of the current school year, as he mentioned preparations he has made to organize events for his class.
"I have to start early to get any projects done. I'm starting [to make preparations] at the beginning of my term so that I get stuff done later in the year," said Graham.
As the sophomore class officers continue to work on improving the reward system of their grade, their peers hope to see positive changes throughout the school year.