Central Seniors Tour the University of Tennessee at Chattanooga Campus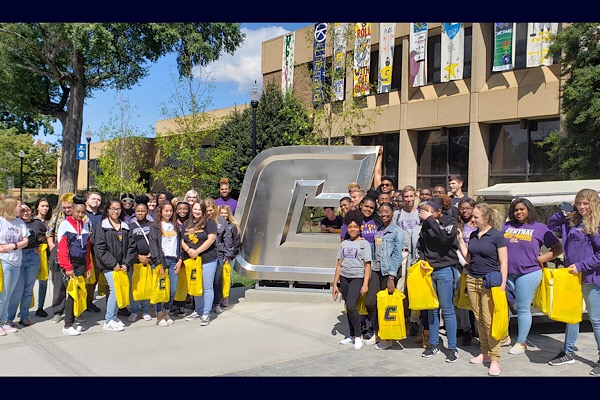 Central's seniors are working hard towards their graduation in 2020. In order to graduate, students must complete their senior project, which includes applying for at least one college. If students are interested in extra credit, they are offered up to three more points if they apply to three more colleges.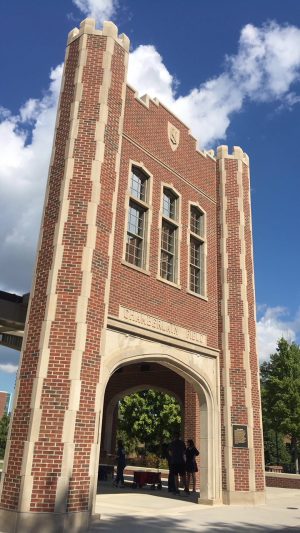 Each year, Central's college advisors organize a field trip for qualified seniors to visit a college campus. This year, on September 24, a tour was scheduled with the University of Tennessee at Chattanooga, also known as UTC, due to its nearby location.
For most students, UTC is their best choice for college, so, for three consecutive years, seniors have visited UTC. For students to have attended this year's trip, they must have scored at least an 18 on the ACT and maintain a 2.85 grade point average.
Before the tour, students were walked through the process of applying to UTC, and the $30 fee was waived for them.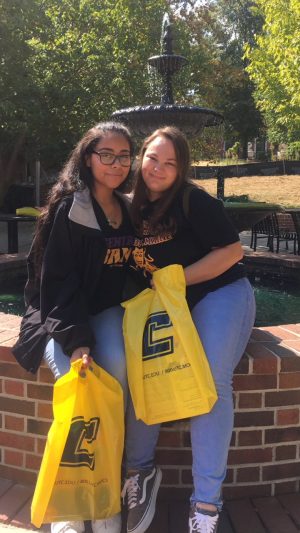 During the tour, students first visited the library, where they were given helpful explanations of what they could find there and be informed of its operating hours for UTC students and the public. Students were also given an a quick view of one of the dorm rooms on campus.
As the seniors walked through the campus, their tour guides pointed out several buildings and gave short, informative    descriptions of them.
Students were also shown the campus seal and warned of the superstition associated with it; stepping on it once meant a failed quiz, however, stepping on it twice meant a failed test. In another building, the UTC tour guides led the students through the gym, which boasted an indoor pool, complete with a water slide.
For many students , UTC is on their list of top colleges. Others began to consider the university after the campus tour.
One senior, Elena Salgado, said, "I am planning to go to UTC. Currently, it seems to be the best and cheapest option for me."
"This trip benefitted me by helping me apply to UTC and see what they have to offer," said another student, Christina Harris.
The school's college advisors hope that the trip has encouraged students to do more college research on their own, including campus tours, so that they will choose to attend a university that is the best fit for them.