Central High School Observes a Dwindling Student Body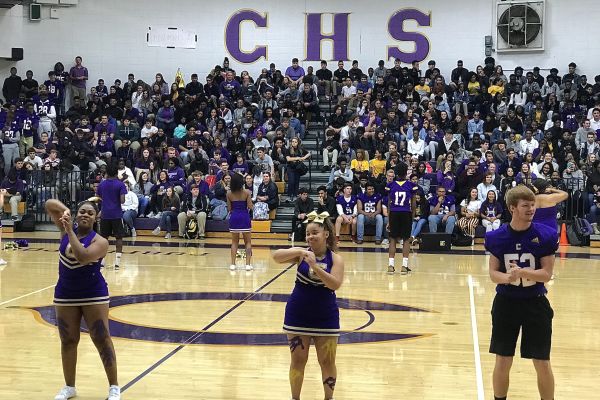 The most recent demographic report on Central High School's student populace reveals that the population has regressed significantly. The 2019-2020 census recorded 831 attending students -a ratio of 455 males to 376 females- in comparison to last year's report of 932. Over the last couple of years, Central's student population has developed a decreasing pattern. For example, the 2016-2017 census documented 965 students – 513 males to 443 females.
This year the freshmen take the crown for being the most populated class with a total census of 213 students – 121 males to 92 females.
The seniors make up the second largest class on campus. They have a total of 118 males and 94 females adding up to 212 future graduates.
The juniors come in third with a total of 207 students; the class is made up of 117 males and 90 females.
In fourth place is the sophomore class – the only class with more females than males. The males make up 99 students, while the females make up 100 of them; a total of 199 students make up the class.
Some students have noticed the changes in population. One senior was upset that his friend departed the public school scene to take online courses. Other students had not realized that there had been much of a decrease in attendance this year.
"I have not noticed actually," said Senior Elena Salgado. "Most of my classes are big, so I thought we had more students than before."
The ethnicity portion of this year's census reported seven students with an Asian background, 373 African American students, 45 Hispanic students, two Native American students, two Pacific Islander students, 29 students of mixed race, and 373 Caucasian students. Many students believe that Central has its own unique diversity and are happy with it.
"The student body is made of several races and people of almost every identity. I think it forces people to be a little more open and accepting of different types of people," shared Senior Grant Scutt.
Regardless of the decreasing size of the student body, Central is full of unique people making their own history and continuing the legacy of Central High School.
About the Contributors
Danae Wnuk, Staff Writer
My name is Danae Wnuk and I am a senior at Central High School. This is my first year as a staff writer for the Central Digest. I enjoy researching new...
Cassandra Castillo, Copy Editor
Hey! I'm Cassandra and I am a senior here at Central. This is my third year on the Digest and I have taken position as Copy Editor. My pastimes include...