Reel 'Em In: Lucas Keown Designs His Own Fishing Lures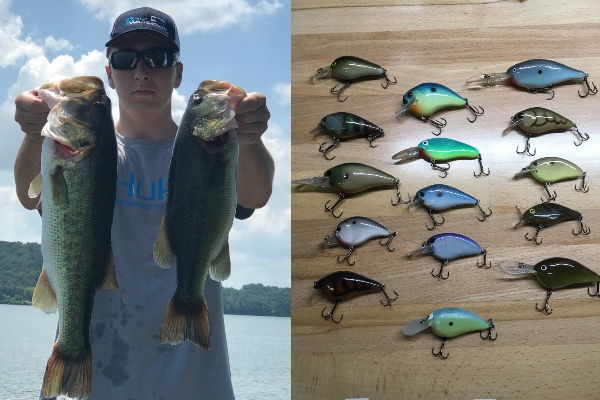 Many students at Central have skills that make them unique and special. Sophomore Lucas Keown is no exception, with his handmade fishing lures and his love for craftsmanship and creativity.
When he could not find the exact fishing lure he thought would do the trick, Lucas Keown decided to take matters into his own hands. He became determined to design and create his very own lures that were sure to attract lots of bites.
"I started making my own lures because I couldn't find exactly what I wanted on the store shelves. This made me want to custom airbrush  my own lures so I could have that 'perfect' bait. This led me to making my own crankbait start to finish," shared Keown.
Although he has been making his own lures for three years, Keown got serious about his craft only about a year ago. These years of experience have given him time to develop his skill of creating lures worthy of attracting more fish.
"It all starts out with a vision of what I want the lure to become. To begin, I shape balsa wood with saws and sandpaper. Then, I insert a lead weight, a hand formed metal wire, and the plastic or circuit board bill. I then custom paint the lure with an airbrush. After painting, I clear coat the lure," described Keown.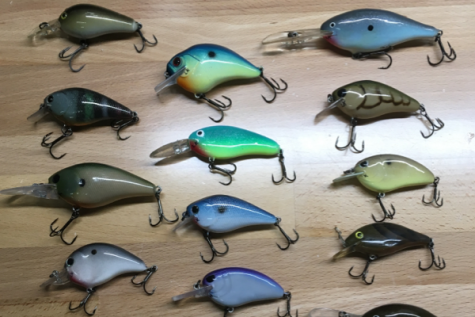 He began by only airbrushing the lures, and then his hobby developed into the days-long process of fully crafting them. He has made many lures over the years, and he keeps them to fish with or gives them to his close friends.
"It's great. It's very well-made and it's probably one of the best hand-made lures I've seen. I will probably hang it up on the wall of my porch so that I don't lose it," explained Stan Eller, one of Central's exceptional education teachers, who received one of Keown's lures as a gift.
Keown enjoys playing baseball and is a catcher for the Central Pounders, and, of course, he loves to fish and participate in bass fishing tournaments.
Although Keown stays occupied with baseball and schoolwork, he always finds time to return to his passion of lure-making. He hopes to make many more in the future for personal use during fishing or as an enjoyable past time.
About the Contributor
Bailey Brantingham, Editor
Hi, my name is Bailey Brantingham. I'm a senior at Central and this year I'll be back on the Digest as an editor. I plan to attend UTK next year for college...