Senior Kaigen Mulkey Represents Region in State Cross Country Meet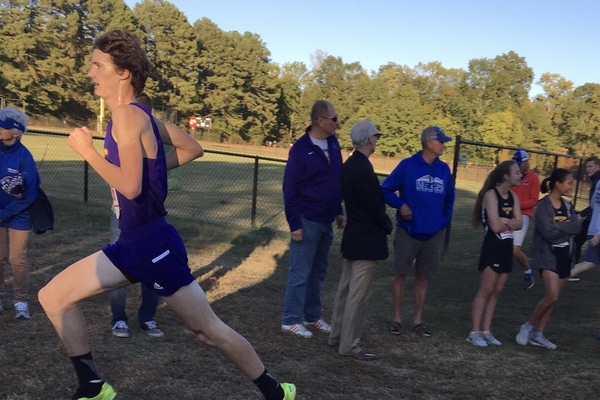 The cross country season may have ended at Central High School, but Senior Kaigen Mulkey was able to continue the season for a little longer at the state cross country meet. Mulkey placed second locally, which allowed him to continue on to Nashville's state competition.
"I felt pretty excited. It was my third time going," expressed Mulkey.
In order to get to state, a team or individual would have to be ranked in the top ten at the regional cross country meet, where Mulkey qualified for state. There, Mulkey finished the race 85th out of 197 runners from all over the state.
Kaigen has been running since fourth grade and has continued to participate in cross country throughout his middle school and high school career.
In training for cross country, Mulkey ran about six days a week, ranging from 20-30 miles a week.  The team ran from about 15 miles to 20 miles, varying per person. Through the diligent practice he was able to place second at the regional cross country meet, qualifying him for the state cross country meet in Nashville.
"It's been hard sometimes.  I guess I just keep pushing through," explained Mulkey.
In addition to cross country, Mulkey participates in track during the spring. He participates in the 800 meter, 1600 meter, and 3200 meter track events.
Mulkey was the only student from Central's cross country team who had the privilege of going to the state cross country meet.  Central is proud of their cross country team and the student who went on to represent at state.
About the Contributor
Sarah Katheron Latham, Assistant Editor
My name is Sarah Katheron Latham. This is my second year at Central High School, and my second year on the Central Digest staff. I enjoy singing, reading,...