Principal Phil Iannarone Explains the New Locker Policy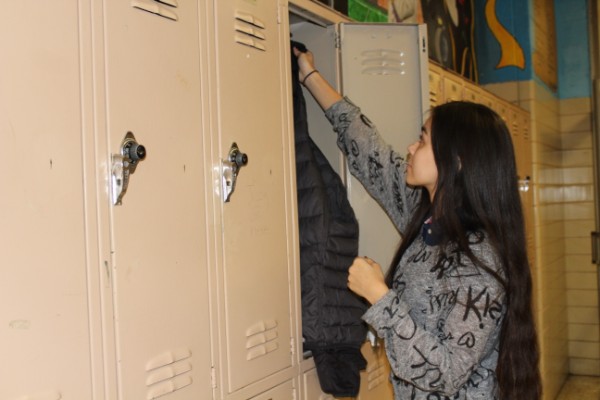 Here at Central, students have certain rules that they are required to follow; these rules are enforced in order to protect students' safety and education. This is the reason why the dress code was adjusted this school year. Principal Phil Iannarone has adapted the dress code to the evolving social and political climates in American schools. He believes the new dress code fits students' safety the best way it can in modern high schools.
Recently, each student was assigned their own locker as violations of the dress code arose. Mr. Iannarone believes it will positively affect students. The lockers will provide a space to store outerwear prohibited by school dress code.
"The main purpose for our lockers here at Central is to provide students with a place for their bulky coats, hoodies, blankets and hats. I believe it is only fair to give students an option for storage during the colder times of the year," Iannarone stated.
He provided a list of what is still allowed to be worn during school hours and the different colors that students may wear.
"Light jackets, sweaters, sweatshirts, or, without hoods, light fleece jackets, and jean jackets may continue to be worn for comfort, but must be one of the approved colors: navy blue, white, purple, gray, or black," Iannarone added.
Various potential consequences may be given to students that are not compliant with rules given for dress code. This regards the use of blankets or other items that are not permitted in class.
"The consequences of bringing a hoodie is that they they will be confiscated, or the student may serve a detention depending on how the student responds to the correction," stated Iannarone. "Blankets are to be put in lockers when students enter the building. You can still bring the inside, however they are not permitted in class."
Students gave their opinions on the matter, and revealed why some people refuse to comply with the rules.
"Change usually puts a bad taste in people's mouth, so it is understandable for students to want to rebel against these new set rules. It is getting to a time in the year where the weather is dropping at low rates and some students have outside classes, so lockers are useless in those situations,"  stated Senior David Rudek.
"Our ideal goal for making these adjustments is to protect students' safety and teaching and learning. As times change, the way we approach these issues will change as well," concluded Iannarone.
About the Contributor
Jaheim Williams, Staff Writer
Hello, my name is Jaheim. I am a senior here at Central, and this is my second year being on the Digest. I am considering becoming a sociologist or a psychologist...