Central's Wellness and Physical Education Department Alters their Classroom Management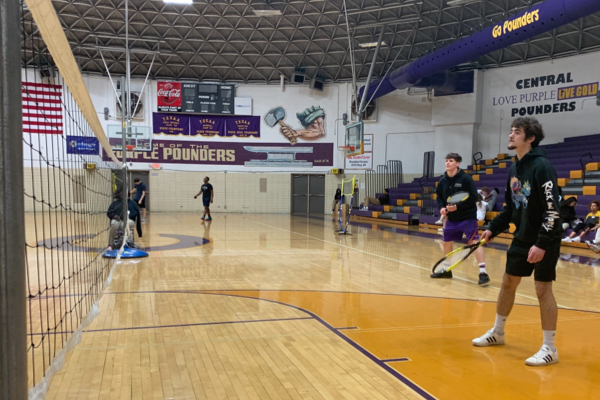 Students in Tennessee need both a wellness credit and a physical education half-credit in order to graduate. Wellness is a class where students are introduced to the fundamentals of physical education and activity and earn a basic understanding on how to take care of their bodies.
In physical education classes, students get an advanced understanding of basic physical activity. These classes aims for students to find importance in their well-being, because the things they do now affect the quality and length of their life; it also aims for students to start a healthy lifestyle based on what they learned. At Central High School, there was an accumulated decision made to change the way these classes are run by incorporating more variety into the classroom instead of following the same routine, which is something the classes have been doing for over five years.
Central High's physical education department head and teacher Franklin Carter states, "There was a set schedule. Then as a P.E. department we came to the decision to introduce a different sport every two weeks. This is to add variety so it's not the same schedule over and over again."
The department has always met or surpassed the required standards set for the classes. Some may think that wellness and physical education is just playing games and running laps, but there are several different aspects of health that need to be explored. These include physical, social, emotional, and spiritual health.
In the first semester, the classes' main focus will be fitness, but not fitness in the perspective of however many laps you run dictate the grade you earn. It is learning about your body and knowing the effects of your daily choices. Nutrition is a major standard covered in the first semester. Nutrition is all about learning the essentials of what you are putting into your body and how to create a healthy diet.
To teach these fitness standards, the education system is stepping away from teachers' lectures and is turning towards learning through an online curriculum, which is student led. This allows the student to be responsible for their work while the teachers monitor the progress of the individuals.
In the second semester, the wellness classes will be more focused upon lifetime sports. This is the sports that the students can carry out into their individual lives. Whether it is playing with family, playing these games with their kids in the future, or playing just for fun with their friends.
LeeAnne Shurette expresses, "Going forward we are looking make more of a discrepancy between both P.E. and the wellness classes by incorporating more variety into our teaching. Money and weather is a limitation. With the amount of kids that are in the wellness and P.E. classes wear and tear can be a big issue. As an department we are so thankful for what we do get to do."