Central Students Practice Social Distancing And Other Precautions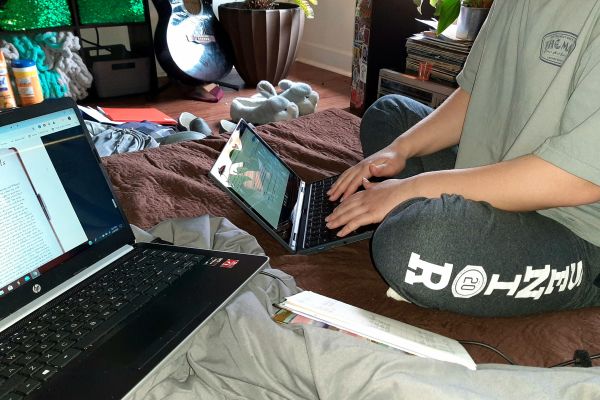 As Tennessee is one of the latest states to order citizens to stay at home, social distancing is becoming a more prevalent household term. Social distancing is the practice of intentionally increasing one's distance from others to prevent the spread of illness. As the number of COVID-19 cases reach new heights, Hamilton County Department of Education (HCDE) staff members and students are taking measures of safety to promote good health.
Completing schoolwork on time is essential to the success of Central students during this crisis, but counselors and health officials are considering students' mental health as well. Senior Counselor Shea Vetterick sends the senior class "Check-In Emails" to ensure their well-being. Google Forms is a helpful tool when it comes to checking in with students, as students can simply complete a survey. It is then sent directly to the students' grade-level counselor.
Students have the option of subscribing to Ms. Vetterick's Self-Care Tips presentations; these presentations inform and provide tips to maintaining good mental and social health during this pandemic. Students face more challenges every day as they spend more time indoors, but some of Central's students have different ways to cope with social distancing.
"I hate not being able to see my friends every day, but I still video chat with them," said Senior Dylan Muccino. "We're all struggling together."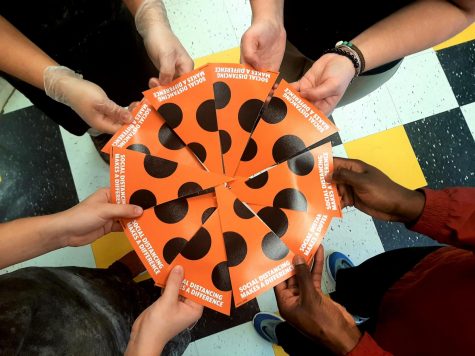 "The school work is a lot easier to manage, but I'm bored all the time," commented Senior Jazmynn Ball.
A large amount of Central's students are part-time workers. As companies take precautions against the spread of COVID-19, students have to comply with new work procedures.
"At Little Caesars, we have to wear gloves at all stations and really make sure we wash our hands after we change tasks," explained Ball. "The company is trying to make customers aware of their efforts."
"Belk put me on furlough, and I'll start [working] again when things start to get better," said Muccino.
While new procedures and protocols progress, it is advised that students check their employer's websites to inform themselves of the company's standards. Students will also continue to receive news and support from teachers and counselors.