The Class of 2022 Officers Hope to Make the Most Out of Junior Year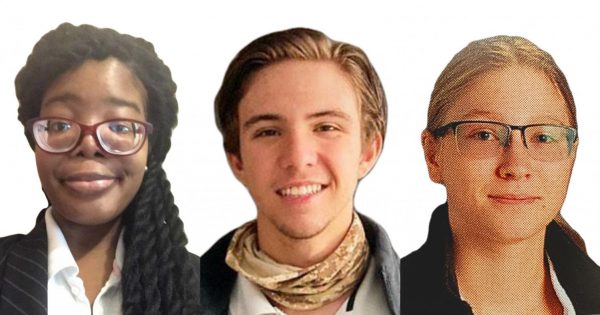 The 2020-21 school year has brought on many challenges regarding normal procedures. When the class elections were conducted, the campaigns were carried out completely online. Juniors have four eligible positions to run for: president, vice president, secretary, and treasurer. Despite efforts from Counselor Chelsea Thornhill, only three candidates ran in this year's junior class elections.
Jack Graham was elected President. Jessyca Foster will serve as Vice President, and Sydney Stone will be secretary.
An electoral campaign was not officially conducted due to the lack of student participation. Whether it was a strong desire or a push from an administrator, each one of these students conquered their fears and persevered.
President Graham hopes to inspire his classmates inside and outside of school.
"I wanted to be an officer because I wanted to find ways of motivating the other students to do their best through the entire year. Being class President was the best way to pursue those opportunities," shared Graham.
For Vice President Foster, a teacher was the prime motivation.
"Mr.Parsons was the one who inspired me to run my freshman year. Even though I lost, he inspired me to keep trying, and it paid off. This is my second year being class officer and I'm really excited to bring all of my ideas to the table," said Foster
Stone is determined to make the most of this unusual school year.
"My dream for the junior class is for all of us to make the most of the really bad cards we have been dealt this year," said Stone.
While the pandemic has taken the world by storm, it is evident that these three are sticking together and remaining hopeful through the trying times. They worked together as a trio last year and are striving to become stronger with each day.