Central's Shift in Credit Requirements for Graduation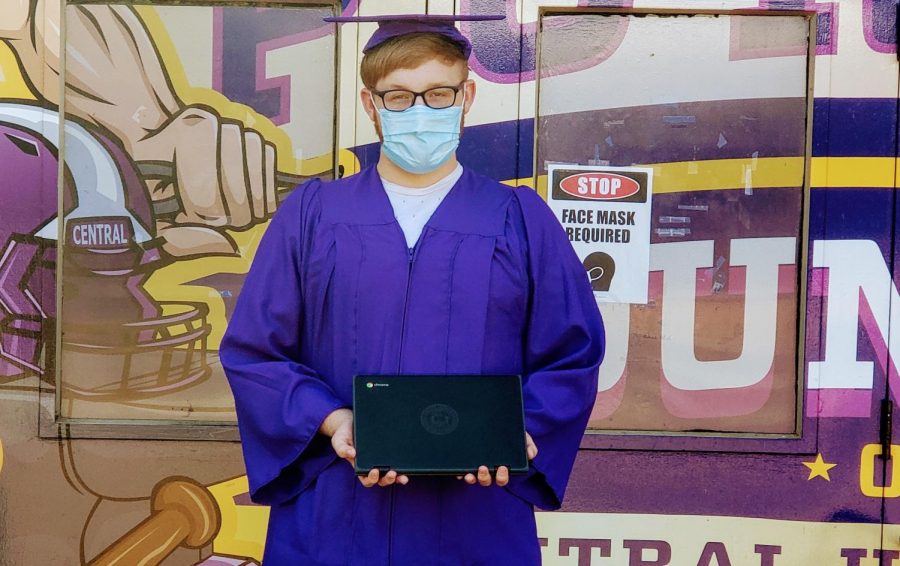 The 2020-2021 year starts a period of new graduation credit requirements. While Central has always been on a traditional schedule, recent pandemic regulations have caused a switch to block schedule.
"We were considering different options because of the district guidelines. We were actually looking at a different plan, but then COVID arrived. In order to stream with zoom more effectively, we did a block schedule. For at home students, there are not as many places that have to be logged on to. For in person students, there is a lot less time in the crowded hallways. A change was inevitable, so we went back to block. It gives students a better opportunity for credit recovery and is overall the right choice," informed Principal Phil Iannarone.
This change in scheduling has also provoked a change in the credit requirements. Each class now has a different amount of credits they must achieve by graduation.
"The graduation requirement for block schedule schools is 27 credits. Hamilton County also provides a transitional period for schools switching from traditional to block schedule. This allows students to only need 24 credits to graduate in 2021 and will increase by one each year, " stated Senior Counselor Shea Vetterick.
While 27 credits must be required to graduate this year, the way in which they are achieved does not follow strict guidelines. Core classes have not changed when considering what is needed to earn a diploma. To achieve the prime goal of graduation, students must have four English and four mathematics courses. An English course is required for every year at Central. Math must be taken every year, but students can choose what class to embark in. The required math courses are: Algebra I, geometry, and Algebra II. The last year, or two depending on middle school courses, can be chosen from the list of electives. This includes pre-calculus, Dual Enrollment Mathematics, and Applied Mathematical Concepts.
For the upcoming years, only three science credits are needed.
"The drop of the science credit was enacted because it is a Hamilton County requirement not a state requirement. The state sets the goals, the county chooses to meet or exceed," shared Iannarone.
These three credits must include biology and chemistry. The last credit can be either physical world concepts, forensic science, or AP Biology. Social studies also requires three credits. The specified classes needed consist of world history and geography and United States history. After those two are taken, a path is completed in economics and government.
The wellness credit has not excelled or declined. It is still an option to do two years of JROTC or wellness paired with physical education. Two foreign language credits and one fine art credit are still required for graduation.
The important thing to remember is the completion of a pathway. Three pathways are available at Central: ROTC, Humanities, and CTE. No matter which pathway is completed, or what trail is traced, it is evident the final destination is graduation. The diploma is the end goal, whether it is achieved through more credits or less credits than before.