Africa Phinezy Named Faculty Representative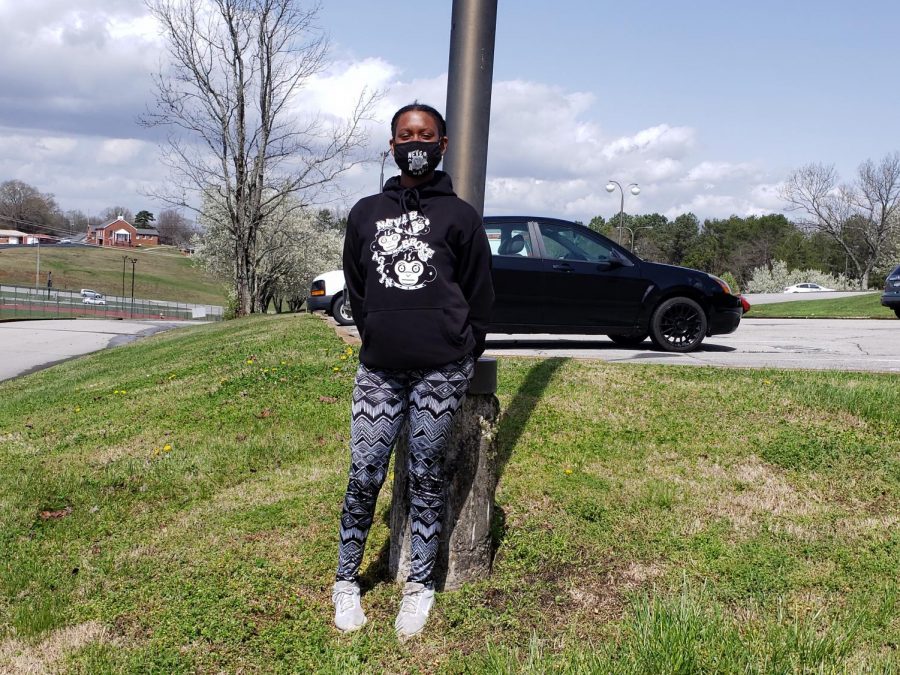 As graduations are around the corner, specific speaking roles are being assigned. One of these roles is the faculty representative. The student who is chosen to do this is one that all members of the Central directory decide on. To qualify, the representative must be a strong academic candidate, and it is necessary that whoever is elected not only respects their peers but faculty as well. For the class of 2021, the call for a faculty representative was rather easy. Africa Phinezy will be speaking at graduation on behalf of the Central directory.
"I wasn't expecting to get chosen. I was excited and honored at the same time because that's a big role not everybody has the opportunity to do. I'm also somewhat nervous because I'll have to stand up in front of various people, but overall, I'm thrilled to do so," said Phinezy.
Speaking at an important event will always be nerve-racking. Phinezy never imagined that she was on the minds of the teachers, let alone enough to where she could win the overall vote. Teachers at Central view the student as a leader, a follower, and a great example.
"Cadet CPT Phinezy has demonstrated a natural sense of leadership ability in JROTC which is different than most of her peers, who demonstrate a learned style of leadership. While a learned style of leadership is a good thing, having a natural ability to be a leader reinforced with strong leadership principles is something that people tend to gravitate to and relate to more easily," said Master Sergeant Michael Dupre.
Africa Phinezy considers her most honorable highschool moments to be when she was accepted into the National Honor Society and promoted to captain in JROTC. When reflecting on representing the entire faculty, Phinezy is most proud to represent Christina Cotreau and Gary Fomby. Both teachers are from the science department and are very genuine about helping others reach their goals.
"I am family oriented, this is something very important to me because I feel as though family should be your biggest supporter. They should be the ones you can talk to when you aren't able to express yourself to others to give you self assurance…I love science, specifically biology and environmental science. This is because I truly appreciate it due to the fact we as humans are science ourselves and we come from nature. This is why my goal is to become an environmental lawyer, so I can help make a positive change in the ecosystem as much as I can," said Phinezy.
She plans on majoring in biology and helping the environment with every move. Not only is her family by her side, but all the staff and the students wholeheartedly support her as well. Everyone has been honored to know this individual and they know that she will make them proud. Central salutes Africa Phinezy on her accomplishments throughout her high school career.
"I wholeheartedly believe that with her support system and her determination there is nothing she cannot achieve if she puts her mind to it," concluded Dupre.