Central's First School-Sponsored Prom in Three Years Hosted at Ooltewah Commons
Event is scheduled for May 14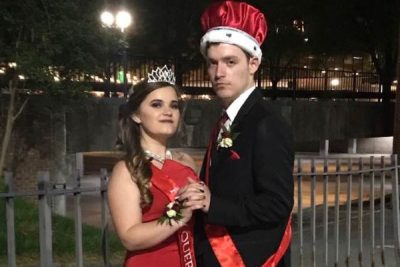 After two cancelled school-sponsored proms, this year's event is back on, according to Ms. Tina Cotreau, prom advisor.
"This year's prom is going to be held Saturday, May 14 at Ooltewah Commons from 7-10 p.m.," explained Cotreau, "The tickets will cost $50 per person."
Prom 2020 was cancelled along with many other school events as student-learning was forced online to finish the 2019-20 school year. Last year's prom was cancelled when few students purchased tickets. A parent organized prom was held in the place of the cancelled 2021 prom at donated venue, where several of the Central students attended.
This year, fortunately outside guests will be allowed to attend the 2022 Central prom, if invited by a Central student. However guests who do not attend Central or are no longer enrolled in high school (20 and younger) are required to fill out a guest form. Outside guest forms are located outside of Ms. Cotreau's room in E-Pod.
Tickets may be purchased online through the link here. Students may also pay with cash, or check made out to Central High School, but must be given to Ms. Cotreau.
"There is still a possibility of prom once again being cancelled, as long as one hundred students and guests pay to attend the prom by Wednesday, April 20, then the 2022 prom will be the first prom in two years," Ms. Cotreau stated.
Several Juniors and Seniors are excited about prom this year. While the theme is still undecided, there are many moving parts to the school sponsored dance. You can request songs by scanning the QR code around the school alongside a link you can click here you may also drop your song request in an envelope next to Ms. Cotreau's door.
Junior, Seth Young had a few thoughts on prom. "To me, it's bittersweet in a way. It's not necessarily just a celebration, it's a send-off… People are going to go their separate ways, and if they're a senior they're going their separate ways possibly permanently," he commented. "What prom does, it makes you reflect on everything that's gone on in the past year. It's not just a party, it's a defining moment of growth."