Chattanooga Central Pounders ranked top 5 in state Divison AA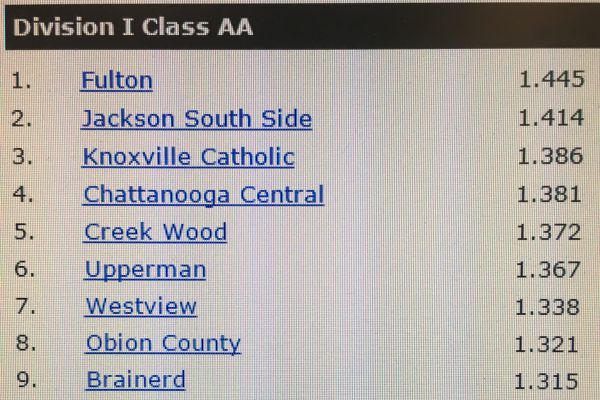 Chattanooga Central High School boys' basketball team was ranked Top 5 in state for division AA before their loss against Hamilton Heights Christian Academy last Friday night. Hamilton Heights is ranked 24 in the nation. This is the first time Central has been ranked Top 5 in over 50 years. Coach Rick Rogers has had good intentions the past few seasons with eventually reaching his goal of winning a state title. Last year the team made it to the quarter finals and losing against Ripley with a score of 69 – 84.
"I'm just concerned that we stay focused and continue to improve, and not look at the rankings because teams we play would care less what we are ranked," stated Rogers.
Central's boys' basketball team only lost two seniors last year. They were sad to say goodbye to Tre Tiller, one of the starters who averaged about 20 points a game. With the remaining five juniors that started on last years team, this year they have a lot of starting experience.
"We go hard everyday at practice, we stay together even off the court. We have activities after school together, and that is why I think we are such a strong team," shared Ryan Montgomery, starting senior.
Central plans to go all the way this year. So far, anything is possible and it is anyone's game.
"I feel that we have a strong team and if we continue to work together on the court, we will go all the way. It is crucial that we maintain a positive attitude and that will hopefully help us win a state title," commented Terron Hayes.
The Central Digest encourages the team as they go on to play the tournament this week.
About the Contributor
Andrew Wilson, Staff Writer
Hey, I'm Andrew! My hobbies include football and playing video games. I am currently employed at Papa John's Pizza on Highway 58 and I am a senior. This...