Anderson and Sanchez, Over 30 Years Serving Central High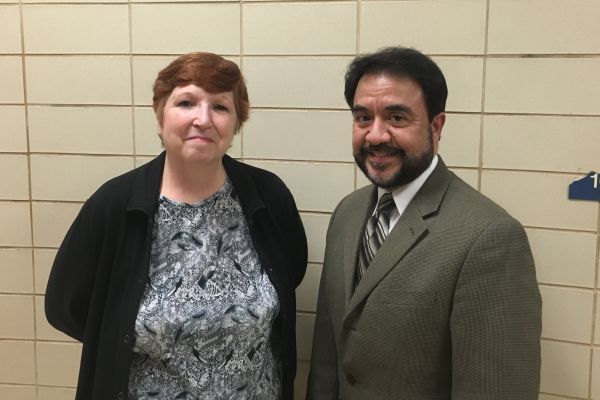 Mrs. Evelyn Anderson and Mr. Jose Sanchez have both been teaching at Central for over 30 years, Anderson for 33 years and Sanchez for 31 years. 
Mrs. Anderson is currently teaching Algebra and Geometry, and used to teach other subjects earlier in her career, such as Economics, World geography, World History, and Criminal Justice.
"I love what I do, math is just my thing, but I would love to have another criminal justice class," shared Anderson enthusiastically.
Both Anderson and Sanchez plan to retire within the next five years.
"I plan on retiring here from Central in three years, I will be 66 years old, then I will be able to start doing what I love and travel," exclaimed Anderson.
Mr. Sanchez started in 1985, teaching both English and Bible History. The principal at the time then noticed that he was fluent in Spanish and was also certified to teach it, so that began his career as a Spanish teacher in the year 2000.
"I enjoy my job, my colleagues are like my family, and I have always enjoyed building relationships with students," explained Sanchez.
These teachers understand that the key to being a successful teacher is to build relationships with the students and parents.
"I love teaching, but there have been years where I did not like it. When I build relationships with kids and they appreciate it, it just makes my world," exclaimed Anderson.
Soon both teachers will retire from Central, but their legacy will never leave. Students will never forget their teachers from high school and they will carry the lessons they learned with them forever.
About the Writer
Andrew Wilson, Staff Writer
Hey, I'm Andrew! My hobbies include football and playing video games. I am currently employed at Papa John's Pizza on Highway 58 and I am a senior. This...