The 2021 Boys Central Soccer Season Comes to a Close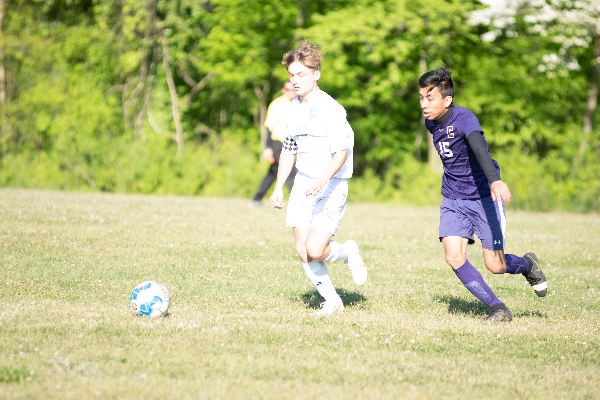 As soccer season has ended their season, losing the first game of the district tournament. The team lost an immense amount of seniors beginning the 2021 season.  Three juniors holding up the weight of the team in this season. Central ended their soccer season 1-12, earning the win against Sale Creek.
"I think up to this point we've played well, but there's always room for improvement. Me and most of the guys are ready to give it our all [going into the off season] and see where we lie next season," states Haroun Ghazi.
Haroun is one of the few juniors the team has had this season. With junior, Demetrio Dominguez's help the two has  maintained a positive attitude throughout the season. This in turn has lead the team besides the circumstances around them.
"For us as a team this was a learning year. We lost a good amount of key players from last year and it put us behind. We're taking this year as a team learning experience so they can move on and be better next year," says Demetrio Dominguez.
This past season for the Pounders has been established as a learning year. With the loss of many players relearning team chemistry can be hard. Although the team has suffered many challenges Central is going into the offseason knowing how to progress as a whole.
Readers can view the latest sports updates on the sports center page. This is where schedules, scores, and rosters will be posted. You may even see where these upcoming seniors end up going into their 2021-2022 seasons.